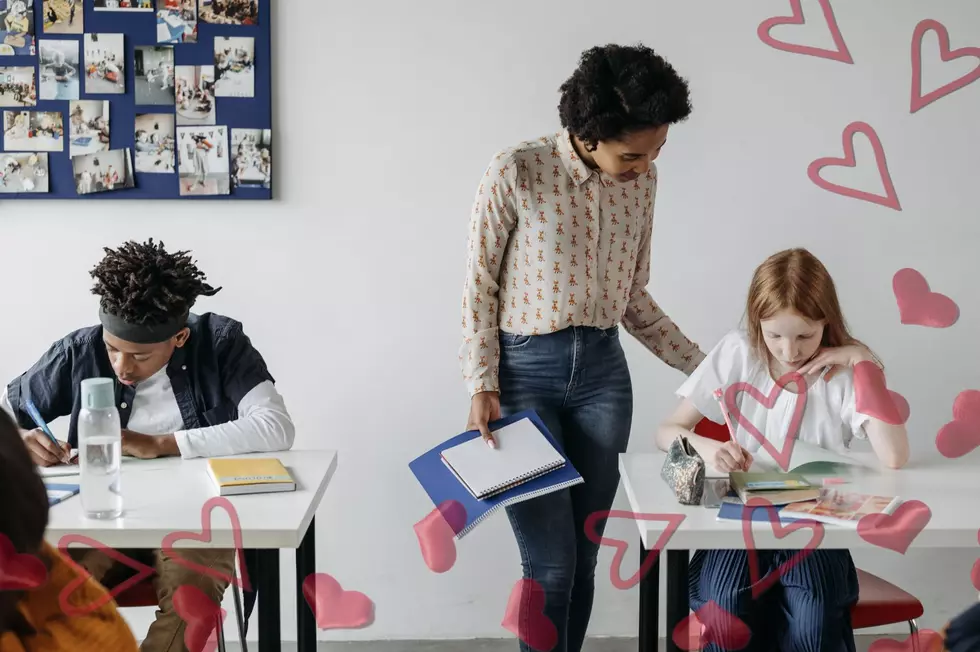 The Southern Tier Shows Love to Our Favorite Educators
Canva
Teachers are incredible humans who are capable of leaving lasting impressions on their students, helping to shape them at a young age and living in their hearts for the rest of their lives.
I often find myself fondly thinking of my high school English teacher. Her name is Cathy Cassady and I was lucky enough to get to have her two of the years I spent at Scotia-Glenville High School in the small Upstate New York river town of Scotia.
By the time I stepped into Mrs. Cassady's classroom, I was completely and totally obsessed with reading and writing. Picking up on my passion, Mrs. Cassady pushed me harder than I'd ever been pushed because she knew what I was capable of and to this day, I love her for doing that.
Several years after graduating high school, Mrs. Cassady tracked me down and mailed me a packet of pieces I'd written for her classes that she had held on to for years to use as writing examples for students who followed me.
In the packet was a handwritten note from Mrs. Cassady telling me how proud she was of the woman I'd become and how much it meant to her that kept my passion alive by actively continuing to write as an adult. Even into adulthood, Mrs. Cassady has impacted my life and when I think of her, my heart explodes with love.
SEE ALSO: Nominate a Teacher To Win Harlem Globetrotter Tickets
I bring up Mrs. Cassady every chance I get because the world needs to know about the incredible human that she is. One day while thinking about Mrs. Cassady, it struck me that if I have a teacher who means so much to me even now, 25 years after graduating, others must also.
I asked hundreds of people in the Southern Tier to tell me which teacher had the greatest impact on their lives. Perhaps you're one of them - take a look and find out!
Much Loved Southern Tier Educators
We asked "What Southern Tier area teacher had a huge impact on you? Where and what did they teach?" These are the teachers that you say changed your life.
U.S. News & World Report Ranks Southern Tier High Schools
Wondering how your Southern Tier area high school ranks nationally and within New York state?
U.S. News and World Report
have taken away the guesswork by doing the research for you.
Note that not all schools in the Southern Tier are on this list as some of them are not rated.
IN THE RECORD BOOKS: Top-Performing Southern Tier High School Football Players Of All Time
The Southern Tier has some fantastic high school football teams -- with Chenango Forks and Maine-Endwell the first ones on the minds of most people. But who are the best players from our area to grace the gridiron? Take a look...
More From WNBF News Radio 1290 AM & 92.1 FM