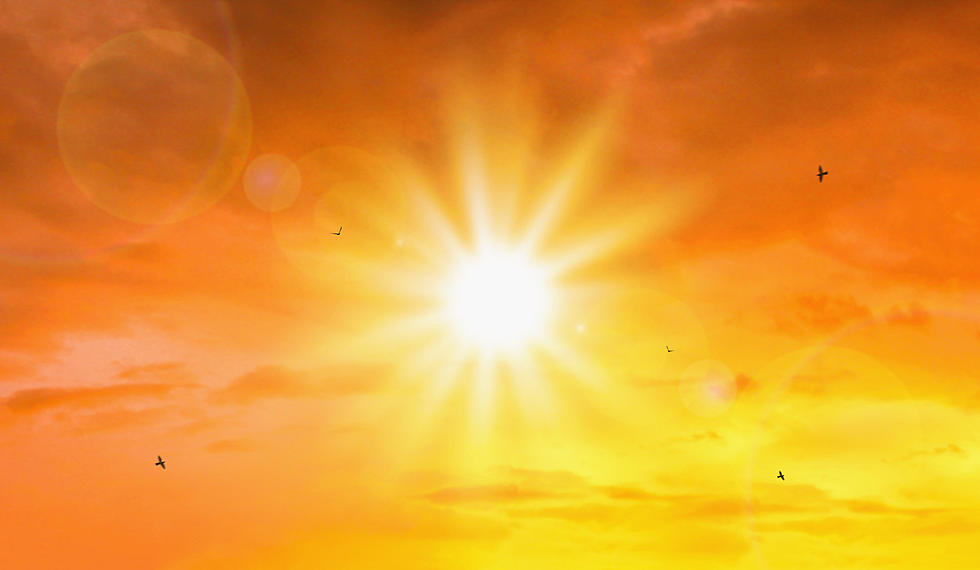 The Binghamton Area Weather Calls For Sunshine, Hot and…Smoky?
ThinkStock
Well, we actually had a nice Memorial Day Weekend as far as weather was concerned. I remember too many times when we had cold temperatures with windy days and plenty of rain.
But that's the gamble you take by living in our part of the country. Funny thing, it seems that the day after the Memorial Day Weekend during those cold, rainy days, it was like someone turned on a switch for sunshine and hot temperatures. It was like we went from late winter right into the heat of summer. At least that's the way I remember it.
We are currently in the midst of what I call an anomaly for our area, weather-wise. When is the last time we had a spell of this kind of weather at this time of year? You know, warm and sunny for such an extended period of time? Maybe you do remember it happening, but I do not.
According to the National Weather Service Binghamton, if I read it right, the last time we experienced rainfall was on May 24th, and we don't expect any until possibly Saturday June 3rd. And why not, just in time for the weekend, but who knows, that could change, since the confidence currently is low.
In addition to the sunny days, we are getting hit with some hot temperatures in the upper 80's this week and maybe even in the low 90s depending where you are, but the good news according to the National Weather Service is that the humidity will be low...for now anyway.
And how about this haze they've been talking about for Tuesday night into Wednesday morning t o end the month of May? Where's that coming from? The haze/smoke is from the Nova Scotia wildfires.
According to WCVB Boston, those wildfires are impacting parts of Massachusetts as well.
Worst School Cafeteria Food Ever
Worst School Cafeteria Food Ever
THEN AND NOW: The Transformation Of Eight Popular Broome County Restaurants
The 1978 brochure promoting Broome County's restaurants featured many popular places to eat then... but what do those locations look like now?
More From WNBF News Radio 1290 AM & 92.1 FM