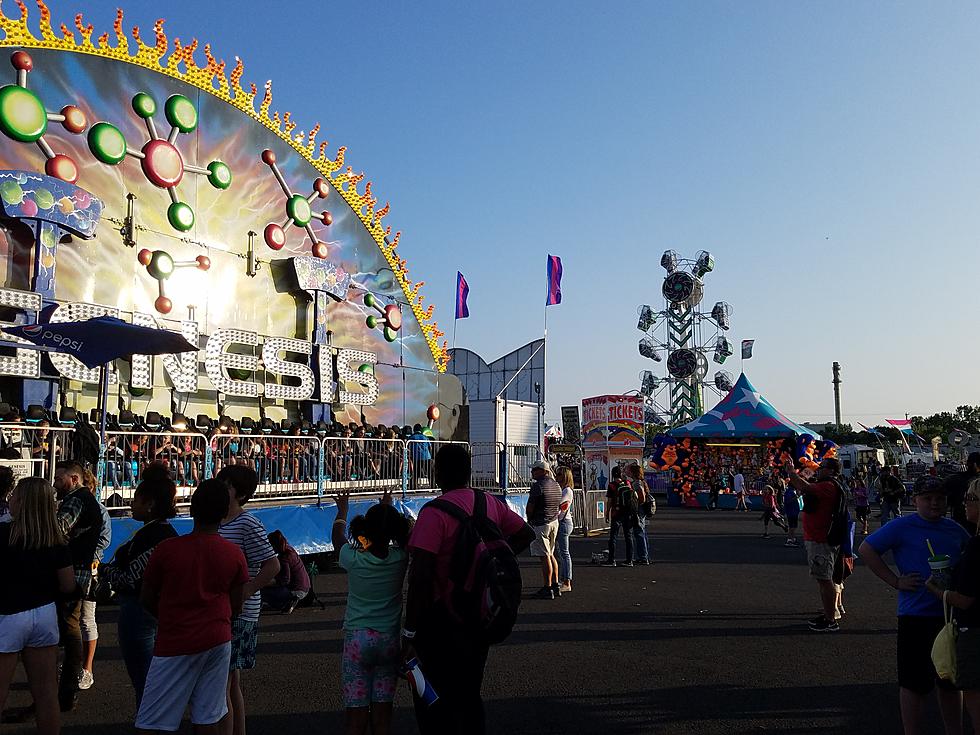 It's Official: No New York State Fair This Year
Jim Free
There will be no 2020 Great New York State Fair near Syracuse.
Governor Andrew Cuomo has made it official: the New York State Fair is cancelled.
During a morning news briefing July 6, the Governor said the decision wasn't easy, but the final decision has been made to call off one of the biggest annual gatherings in the state over concerns about the spread of the coronavirus.
Cuomo says the cancellation of the fair was especially difficult on a personal level as well as a financial level as the event at the end of August is one of his favorites and New York State recently invested millions of dollars in upgrades, including a new Exposition Center on the Fairgrounds in Geddes.
The New York State Fair was scheduled for August 21-September 7 but some of the popular events like the calving barn had already been called off.
The New York State Agricultural Society started the fair in 1841 and drew 10,000-to 15,000 people according to nysfair.gov.  By 2018, the attendance set its third record in a row at 1,279,010, making it the nation's third largest state fair.
While the state has seen the number of cases of COVID-19 dropping even after the start of reopening May 15, the Democrat said the decrease has been the result of careful control of the reopening activities.
Cuomo says he understands after 128 days, people are tired of wearing masks and limiting gatherings, but relaxing the rules could lead to spikes in cases as has been the case in other states.
The Governor again is impressing on local governments that it is their responsibility, no matter how politically uncomfortable, to enforce the state law.
Cuomo offered to have local police tell people when they are enforcing the wearing of face masks that is is state law and to blame Cuomo if they like.  Cuomo says "I'm fine with that."
TAKE A DEEP BREATH...: The 8 Worst Intersections in the Southern Tier
More From WNBF News Radio 1290 AM & 92.1 FM