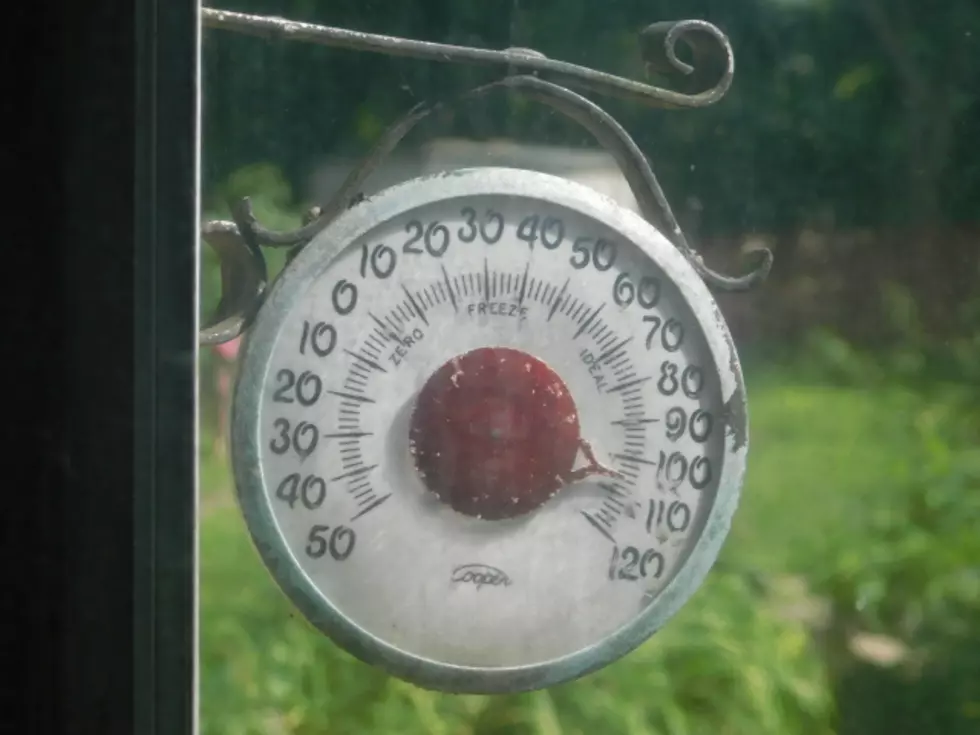 Heat Warning Health Concerns Face Twin Tiers Residents
Kathy Whyte/ WNBF News
The National Weather Service has bumped up what had been an Excessive Heat Watch to an Excessive Heat Warning for the start of the weekend.
The warning area covers most of the Twin Tiers but Delaware and Oneida Counties are among areas to the east of Binghamton under Heat Advisories.
Officials warn heat and humidity can cause heat illnesses during outdoor exertion or extended exposure. Prolonged heat is most dangerous for young children and the elderly.
Car temperatures can reach lethal temperatures in a matter of minutes. Drivers should be in the habit of always checking the back of their vehicle for passengers and pets, especially in extreme conditions.
As oppressive as you would expect conditions to be in non-air conditioned buildings during the day, NOAA says temperatures will remain very warm and muggy even at night, preventing those buildings from cooling off.
An Excessive Heat warning means that a prolonged period of dangerously hot temperatures will occur. The combination of hot temperatures and high humidity will combine to create a dangerous situation in which heat illnesses are likely.
People suffering from heat exhaustion may suffer weakness, heavy sweating, muscle cramps, headache, thirst, weak and rapid pulse, nausea and vomiting and clammy skin.  They should get out of the sun, seek air conditioning immediately and drink plenty of water.
Heat exhaustion can lead to life-threatening heat stroke where the body temperature reaches 104 and organs can begin to shut down.  While skin is moist and clammy during signs of heat exhaustion, the skin feels dry during heat stroke. A heat stroke victim could suffer fainting or seizure and show signs of an altered mental state. This is a medical emergency and you should call 911 immediately.
In both cases, the patient should be moved into cooler conditions, clothing loosened and the patient cooled however possible like using cold, wet compresses or being sprayed with cool water.
During the hot spell, all residents are advised to stay out of the sun and in air conditioning if possible and check up on relatives and neighbors. Make sure pets have access to cool shelter and water. Take extra precautions if you work or spend time outside. When possible, reschedule strenuous activities to early morning or evening.  Wear light weight and loose fitting clothing when possible and drink plenty of water.
More From WNBF News Radio 1290 AM & 92.1 FM