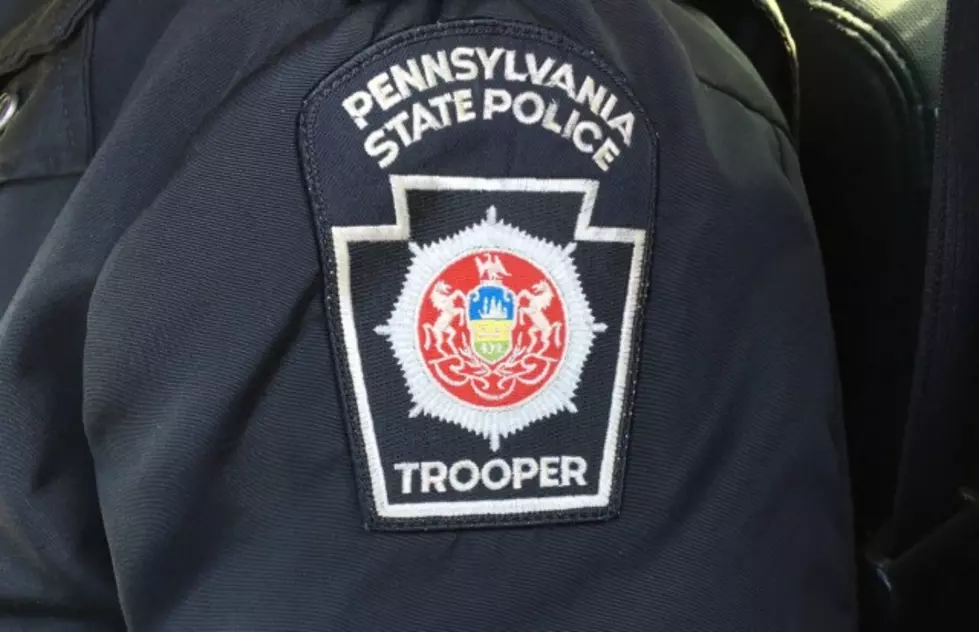 Guns Stolen from Great Bend Business
Photo: Bob Joseph/WNBF News (file)
Pennsylvania State Police are looking for a suspect in a burglary at Pennsylvania Guns and Ammo on Main Street in Great Bend.
A man wearing a black winter jacket with a red flannel hood and a white full-face covering with grey lettering on it smashed the front door of the business and made off with several guns and magazines.   The man was also said to have been wearing black boots and light-colored jeans
The break-in happened at around 5:15 a.m. October 3. 
Enter your number to get our free mobile app
State Police say the suspect stole a DPMS Panther Arms SBR AR15 style CO2 bb gun flat dark earth color with an unknown serial number, a black .22 caliber German sports gun blue line solutions AK 47 long rifle serial number BL51021, three, 30-round AR style P-magazines, a black Glock pistol case containing 2 magazines and a 50-round 9 millimeter Glock drum magazine.   
The man ran out the rear door of the building.  Anyone with information is asked to call the Pennsylvania State Police in Gibson at 570-465-3154.
NY & PA Towns With Interesting Names
More From WNBF News Radio 1290 AM & 92.1 FM