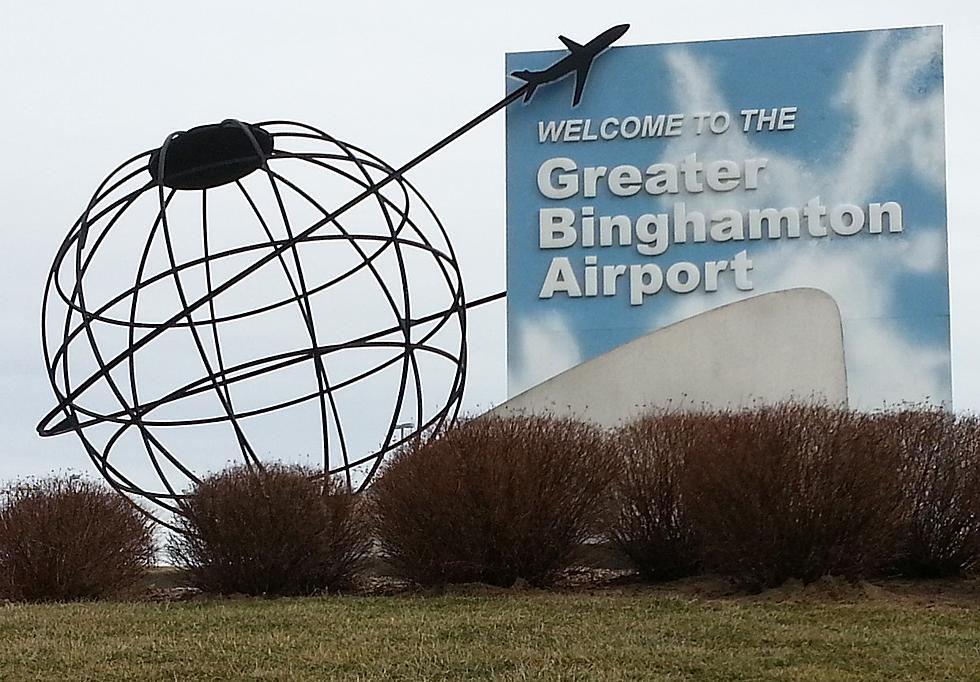 Greater Binghamton Airport to Receive $7 Million for Upgrades
Photo: Bob Joseph/WNBF News (file)
In a press release on Monday, U.S. Representative Mark Molinaro announced that the Greater Binghamton Airport will receive $7 million in federal funding for terminal upgrades.
According to the press release, the $7 million in federal funding for terminal upgrades at the Greater Binghamton Airport was made available through the Infrastructure Investment and Jobs Act Airport Terminal Program.
The Greater Binghamton airport will make a variety of upgrades, including reconstructing the passenger hold room, replacing aging HVAC equipment with reliable and energy efficient units, installing two new passenger boarding bridges, and expand its exterior canopy.
"I am pleased to announce this significant investment in the Greater Binghamton airport," said Rep. Molinaro. "This funding will support important improvements to the airport's passenger terminal, which will enhance the overall passenger experience and improve the efficiency of airport operations. These upgrades will help the airport remain competitive and continue to meet the needs of travelers in the Southern Tier."
The announcement comes a few months after some other major changes for the Greater Binghamton Airport, which include the start of operations from New York to Orlando with Avelo Airlines and Delta Airlines replacing the daily flight to Detroit with a daily flight to New York City.
"There are some really exciting things happening at the Greater Binghamton Airport," said Broome County Executive Jason Garnar. "This funding will help us with our ongoing efforts to create a modern flying experience that travelers expect. These amenities will make our airport more attractive to customers and potential new air service."
25 Worst Paying Jobs in New York State
Here's the 25 worst paying jobs in New York State. Is your job on the list?
25 Businesses That Could Fill that Space in Downtown Binghamton
Since I moved here, Court Street in downtown Binghamton has had a huge chunk of unused real estate. Here's 25 businesses that could fill the space.
More From WNBF News Radio 1290 AM & 92.1 FM