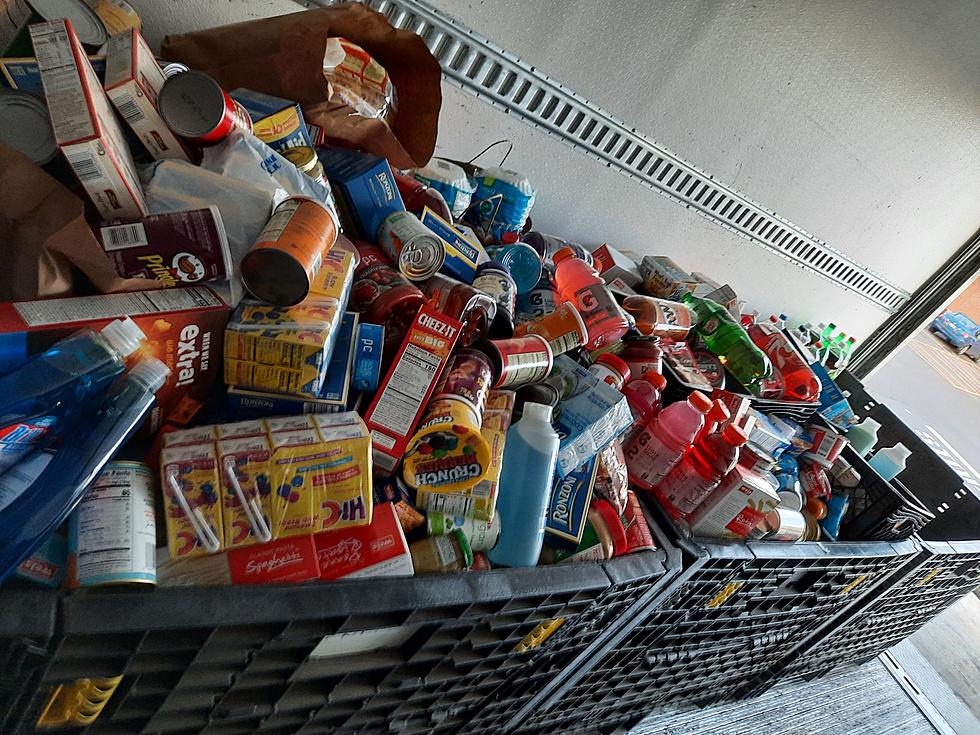 GALLERY: The Most Needed Items You Can Donate During Food-A-Bago
Don Morgan
And I'm glad you asked. Many times people stop by our Food-A-Bago camper in the Weis Food Market parking lot at 1290 Upper Front Street Binghamton, ready to donate non-perishable food items for Broome County CHOW, but don't know what to drop off.
MORE INFO: All You Need Yo Know About Food-A-Bago 2021
And that's why we always have a list on hand. The list is a long one because there are so many great food items that Broome County CHOW is looking for when they put together bags of groceries for families in need.
We do ask that you avoid bringing us food in glass containers, only because they can easily break, and we're not the most gentle people when it comes to stacking food items in the CHOW truck. Below, I have listed some of the items we are looking for this year.
And we thank you in advance for your help. The need for food is always great and over the past couple of years, it's been even greater. Also, if you prefer and it's easier, a monetary donation works just as well. As a matter of fact, for every dollar donated to Broome County CHOW, they can create five complete meals. That is awesome!
Food Items Broome County CHOW Needs
Boxed Cereal (Kid Friendly)
Boxed Pasta (like spaghetti and noodles)
Canned Items including various types of soups and vegetables
Baby formula
Paper Towels
Toilet Paper
Soaps and Shampoos
Beans
Fruit Cups
Canned Meat
Rice
Please refrain from any foods that have dented packaging or are out of date. Broome County CHOW can't accept those items. Stop by our Food-A-Bago location anytime Monday through Friday, November 1st through the 5th between 6 am and 6 pm and on Saturday and Sunday, November 6th and 7th between 8 am and 6 pm.
After hours, we have CHOW barrels next to the camper to drop off your food items. Let's help feed families in need again this holiday season. Thank you! For more information, check out our Food-A-Bago Facts page.
11 Non-Food Items the Chow Warehouse Wishes It Had More Of
What Your Favorite Soup Says About Your Ideal Man
Eight Super-Healthy Foods That Are Also Super-Cheap
More From WNBF News Radio 1290 AM & 92.1 FM