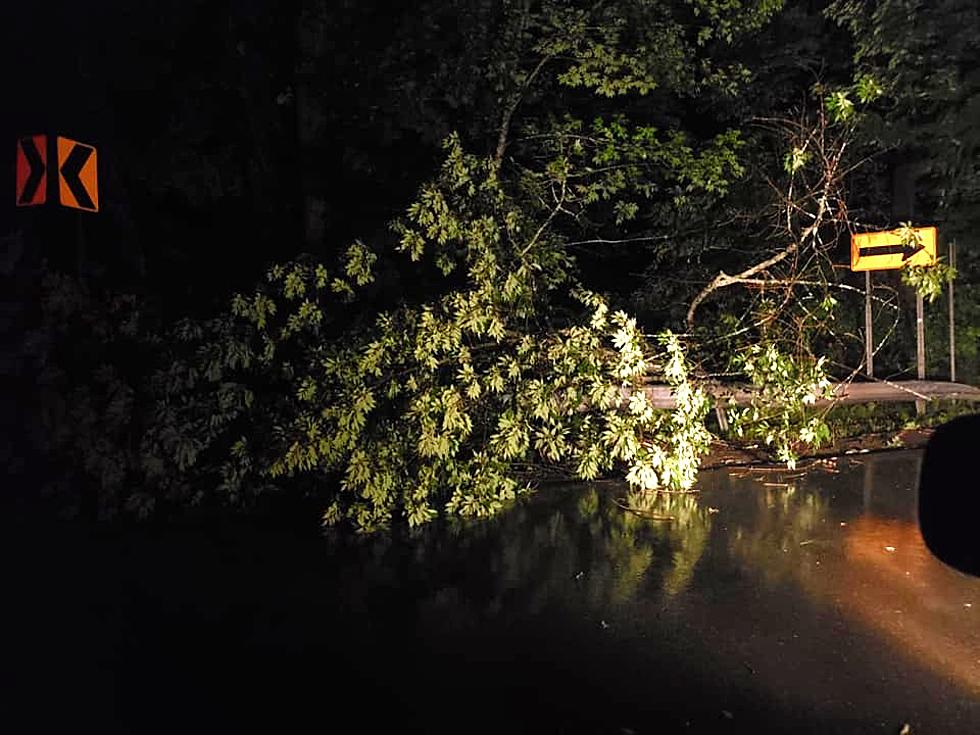 Fred Leaves Some Flooding, Trees Down & Power Out in Twin Tiers
Jay Long
Emergency services officials and police around the region are reporting a few flooded streets and some trees down following rain brought by the remains of Tropical Storm Fred overnight while New York State Electric and Gas has been working on fixing scattered power outages.
Tioga County reported part of Route 96 in Spencer was closed for a time overnight August 18 while early in the morning Hulbert Hollow Road in the Spencer/ Candor area was closed. Trees were also reported down in Broome and Tioga Counties. There have been no reports of injuries.
Flash Flood Watches for Broome and Tioga Counties were allowed to be lifted early while other areas held on to he 8 a.m. August 19 expiration set by the National Weather Service.
In Cortland County, there is a Flood Warning for the Tioughnioga River until after 11:30 a.m. Saturday, August 21 with the river passing flood stage by three tenths of a foot at 4 a.m. August 19.  Flood stage is eight feet and minor flooding was forecast.  Officials anticipated the crest would be at 9.9 feet then fall below flood stage by Saturday afternoon.
To the west, WENY Television reported parts of Steuben County were under a State of Emergency with an order for no unnecessary travel in the affected area.  The Elmira television station said part of Addison was ordered to evacuate Wednesday night due to flooding on Tuscarora Creek.
TAKE A :LOOK: Lucille Ball's Chenango County Vacation Retreat
Eight Places to Launch Your Boat in Broome County
More From WNBF News Radio 1290 AM & 92.1 FM