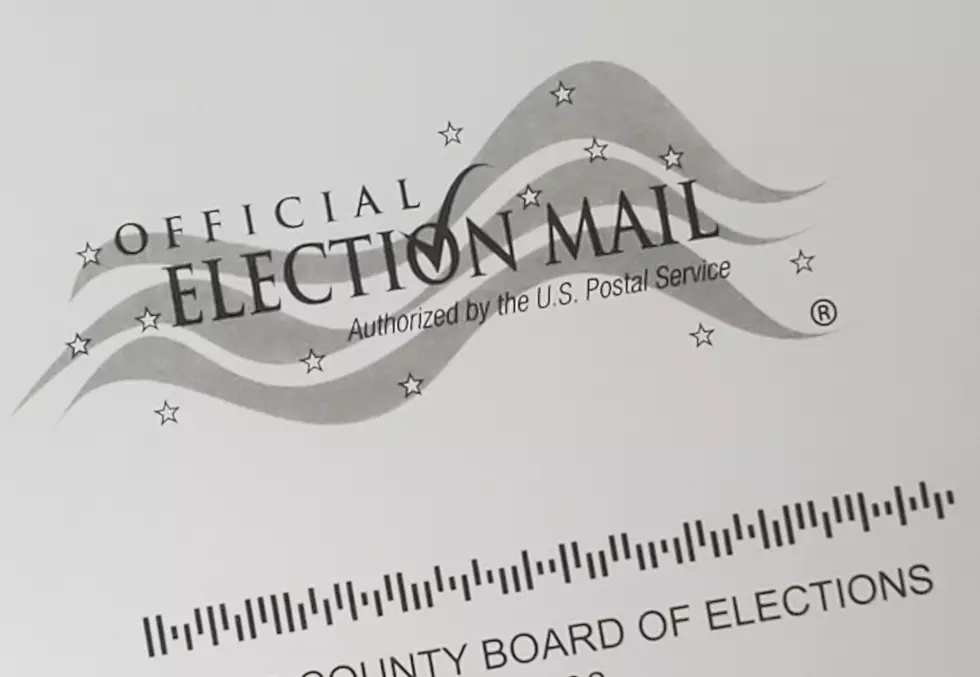 Dozens of Vestal Absentee Ballots Mailed to Northern New York
Photo: Bob Joseph/WNBF News
As many as 200 Broome County voters received absentee ballots that had envelopes with the wrong board of elections address.
Election commissioner Daniel Reynolds said the problem was caused by a "sorting malfunction" at the Rochester company that printed the materials.
Reynolds said the Broome board of elections office received some calls several weeks ago from people who noticed an Essex County address on the return envelopes for their absentee ballots.
Reynolds said officials in Binghamton notified the Essex County office to watch out for ballots from Broome County. Ultimately, 59 Broome ballots that were delivered to the wrong office in northern New York were forwarded to the correct destination in Binghamton.
Voters who noticed the wrong address were provided with envelopes with the correct address or were advised to drop off their absentee ballots at the Broome board of elections office.
Reynolds said the trouble involved up to 200 absentee ballots that were sent to four election districts in Vestal. He said "we don't think we lost any votes."
Absentee ballots are to be counted starting Thursday morning.
Representatives of Phoenix Graphics, which printed the ballots, did not respond to a request for comment. It had been previously reported the company was responsible for thousands of mislabeled absentee ballots which had been sent to Brooklyn voters.
Listeners to WNBF Radio's Binghamton Now program on Tuesday contacted the station to report the address problem.
Enter your number to get our free mobile app
For breaking news and updates on developing stories, follow @BinghamtonNow on Twitter.
OH NO WE DIDN'T: 12 Photos That Prove That Alpacas Are Cuter Than Llamas
More From WNBF News Radio 1290 AM & 92.1 FM