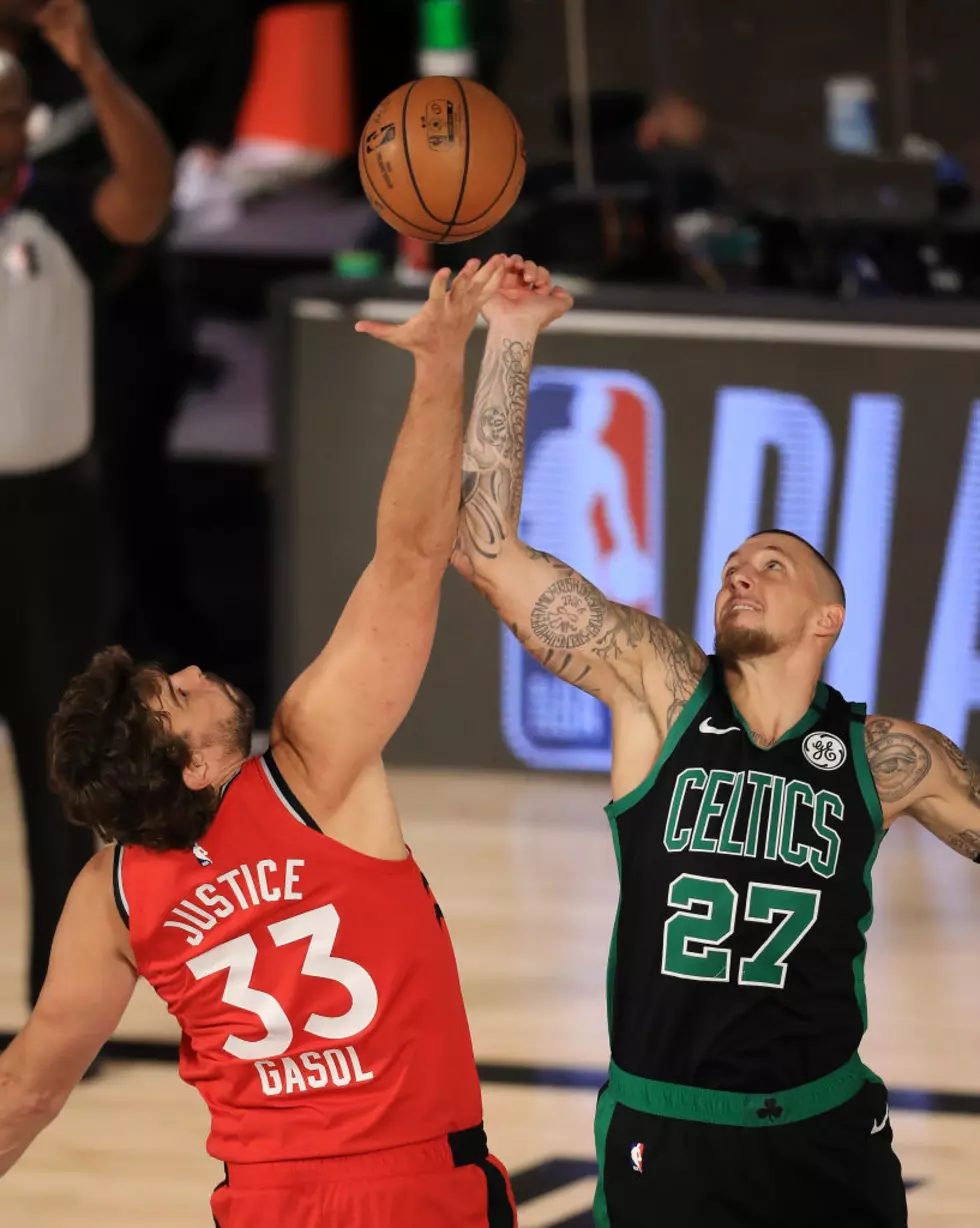 Doug's Sports Rap-Second Round Size Up
Getty Images
The Boston Celtics have shown their talent and determination since the start of post season play, and last night against the defending champion Raptors they showed how unstoppable they can be.
I think the eastern finals matchup with most likely be Celtics and Heat, I'm not a fan of either team, but you can't deny the talents on both sides.
Enter your number to get our free mobile app
The Miami Heat are up three games to one over the Milwaukee Bucks, which some would consider a big surprise, but Jimmy Butler and his team have proven they want to be the champs.
The western conference is a bit of a guess right now, with the Lakers and Rockets tied at one game apiece, and the Clippers up two games to one against the Nuggets.
I like the Houston Rockets for two reasons, James Harden, and I don't like the Lakers (sorry Lebron)
The Lakers have an arsenal of talent with Lebron and AD leading the way, and the Rockets need to get the tandem of Westbrook and Harden firing together in perfect harmony, if they can do that, they can get to the finals.
This Houston-LA series could go seven, but I would like to see the Rockets in six.
The LA Clippers and Denver Nuggets are an even match, and although the Nuggets are nine to one favorites to win game three, this series comes down to who plays better in the final few games.
My predictions, and this is a rough guess, Celtics and Rockets in the finals.
Check Out This School That Was Converted Into a Home
More From WNBF News Radio 1290 AM & 92.1 FM