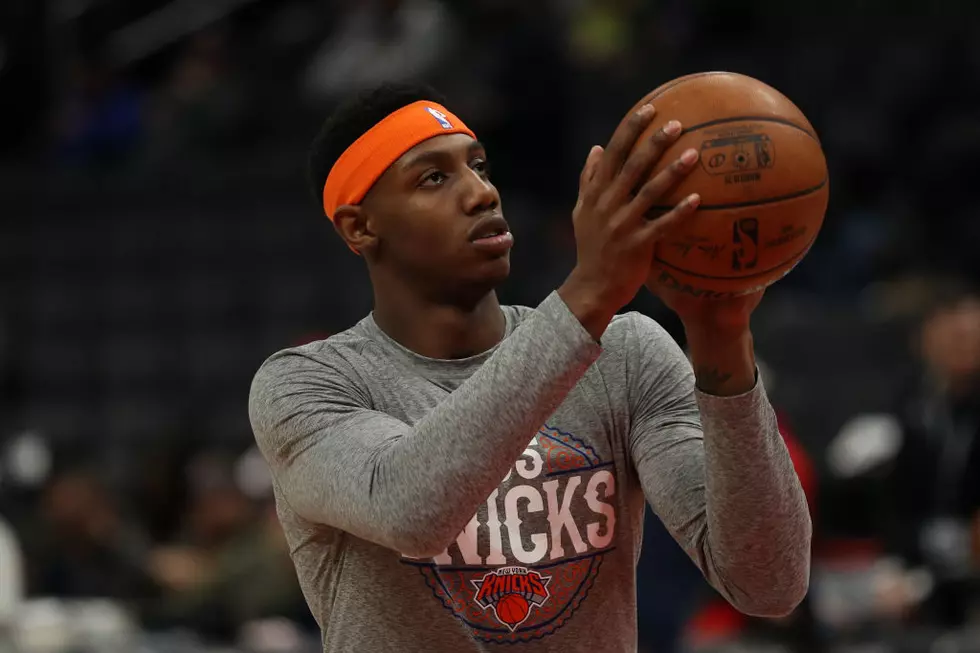 Doug's Sports Rap: Knicks At First Glance
Getty Images
The NBA season kicks off in one week and the New York Knicks are without a superstar on the roster.
It appears that the Knicks will have another lack luster year, with no real superstar, and several new faces, to go with the young talent they have acquired over the past few years.
Enter your number to get our free mobile app
The shortened pandemic season, that seem to come just weeks after the 2020 NBA Champs were crowned, left little time for training, no summer leagues, and not much of the preseason.
The New York Knicks have played two pre-season games against the Detroit Pistons, so what have we learned about the 2020-21 Knickerbockers.
Last year's lottery pick RJ Barrett has done quite well in the first two scrimmages, averaging 20 points (15 in the first game, 25 in the second) he seems to be getting comfortable with the NBA landscape.
The Knicks first round lottery pick Obi Tippen did well in the first preseason game, but floundered in the second matchup, he will be a key player in the upcoming season.
Immanuel Quickly could give the Knicks the three point threat they so desperately need, but he will need to settle in to the NBA, and that may take a little time.
The Knicks have a plethora of guards but the main three Frank Ntilikiina, Eldrid Payton and Dennis Smith Jr are not great three-point shooters, which may be a problem in a league that thrives on scoring behind the arc.
Mitchell Robinson is coming off the bench substituting for free agent Nerlens Noel, both good shot blockers, but not great shooters mid-range and beyond.
Kevin Knox seems to have made some improvement, but he still seems to be holding his breath while running into the paint, tossing up some shots in desperation.
We really haven't seen new acquisitions Alec Burks or Michael Kid Gilchrist, I'm sure they'll get some playing time over the final two preseason games.
Julius Randall is a team's leading scorer, and other players will have to step up and make shots when he is doubled, and when teams collapse on him.
Two preseason games really doesn't tell the tale of the upcoming season, but I don't see this roster making the playoffs, I hope I'm wrong, (but I'm not)
Give Each Day of the Week It's Own Theme
More From WNBF News Radio 1290 AM & 92.1 FM