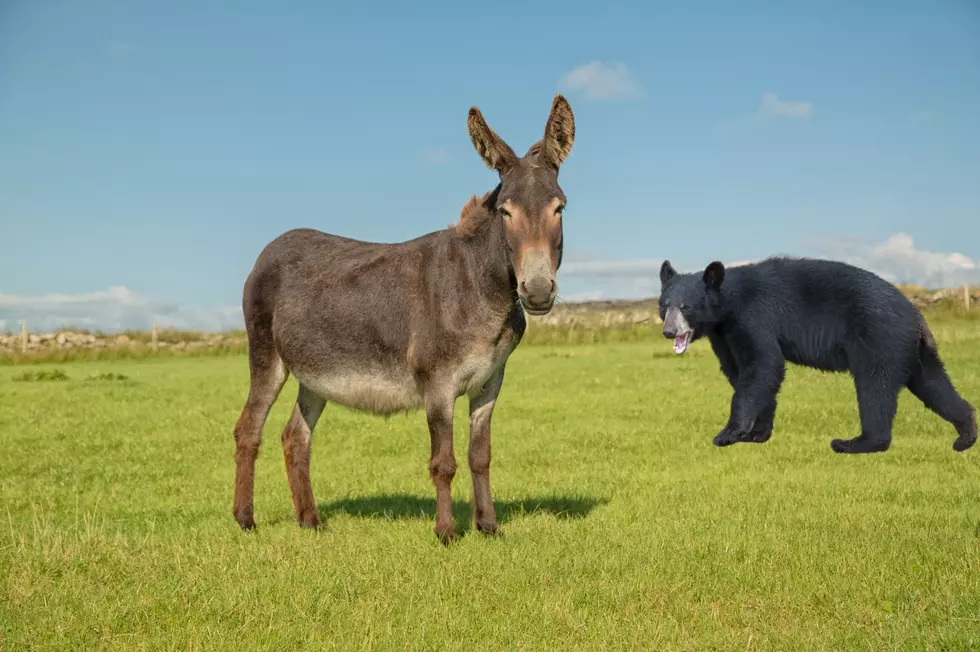 Pet Donkey Killed by Black Bear in Upstate New York
Canva.com
According to a report by James De La Fuente of ABC News10, a New York woman woke to find her pet miniature donkey dead after it was attacked by a black bear overnight in Columbia County.
According to the report, Laura-Ann Camissa takes in unwanted donkeys regularly and provides them with a loving home. When she went to bed on October 3rd, she saw her pet miniature donkey Lucy in her pen with three other donkeys. But when she woke up the next morning, she discovered that Lucy had been killed, and the New York State Department of Environmental Conservation confirmed that the killer was a black bear.
Even worse, the day that she buried Lucy the black bear returned and took aim at the other three donkeys, but Camissa and her husband managed to scare the animal away.
Camissa and her husband told ABC News10 that they would be putting up an electric fence and setting up security cameras that will alert them if the bear returns again.
Now if you've been listening to WNBF's First News this week, you know this is an absolute nightmare scenario for me. I never had to deal with bears back home. Now they seem to be popping up everywhere. This story in addition to the story of the bear that got stuck in an SUV last week has me seriously questioning how to survive a bear attack. And I'll certainly be sprinting to my car and looking over my shoulder when I'm on my way to the office during the cold dark hours of the early morning.
A Look Around Binghamton's 2022 Porchfest
A Look Around Binghamton's 2022 Porchfest
9 Upstate New York Oddities
Upstate New York; a place filled with nature, culture, community, and of course, a few oddities and roadside attractions thrown in as well.
What's fun about a completely normal, cookie-cutter place? Nothing.
Bringing the odd, confusing, and fun, here are 9 Upstate New York Oddities!
More From WNBF News Radio 1290 AM & 92.1 FM