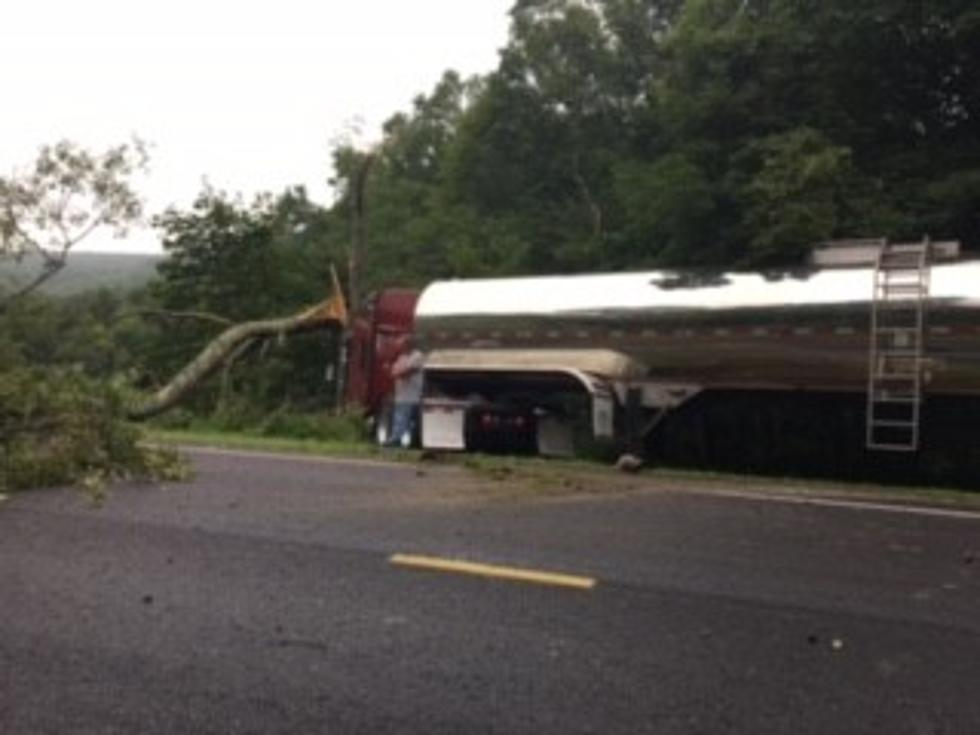 Distracted Driving Cited in Delaware Milk Tanker Crash
Delaware County Sheriff's photo
Delaware County Sheriff's officials say the driver of a milk tanker escaped injuries in a crash that closed portion of State Highway 206 between the Walton village line and Lower Third Brook Road last week.
Deputies say 59-year-old Rogelio Rodriguez of Decatur, Indiana was driving the empty tanker owned by Moo Juice Express, Inc. of Berne Indiana at around 9:30 a.m. August 8 when he told authorities he briefly took his eyes off the road and hit guide cables and a tree.
The Walton Volunteer Fire Department and Emergency Squad and New York State Department of Transportation also responded to the scene about a half mile wet of Murphy Hill Road and assisted in traffic control during the investigation and clean up.
There has been no word regarding whether Rodriguez was ticketed.
Six Quick and Flavorful Ways to Jazz Up Your Popcorn
11 Non-Food Items the Chow Warehouse Wishes It Had More Of
More From WNBF News Radio 1290 AM & 92.1 FM