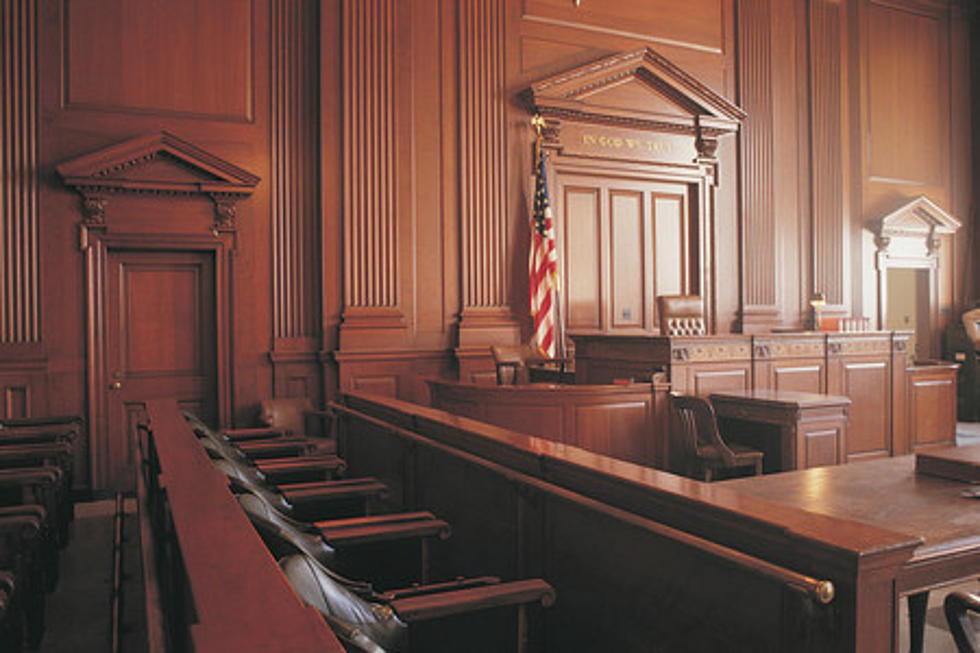 UPDATE: Verdict in for Murder Trial of Man Accused of Killing His Child's Mother
Comstock
UPDATE: A Broome  County jury has handed down guilty verdicts to a Binghamton man for stabbing the mother of his baby daughter to death last year.
Deliberations in Broome County Court were scheduled to be underway through the day November 23 in the trial of 24-year-old Kout Akol, who is accused of fatally stabbing the mother of his infant daughter in July, 2021.  
The jury that has been hearing testimony over the past week in the trial of 26-year-old Kout Akol was given the case following closing arguments on November 22 but deliberations were delayed due to a hearing on a separate case going on at the same time in County Court with Judge Joseph Cawley.  The jury was instructed to return in the morning of November 23 to continue their deliberations.
At 4:18 p.m., a news release from District Attorney Michael Korchak's office announced a verdict had been returned:
"Late today a Broome County jury found Kout M. Akol, 26 of Binghamton, guilty of Manslaughter in the First Degree, Criminal Possession of a Weapon in the Third Degree, Tampering with Physical Evidence (2 Counts), and Endangering the Welfare of a Child (2 Counts)."
"Akol was found guilty of killing Takicia Mitchell on the 3rd of July 2021, during a domestic dispute at 60 Saratoga Avenue in the City of Binghamton.  Akol, who had a child in common with Mitchell, stabbed her repeatedly with a knife in the presence of her children during an argument.  Akol severed an artery in Mitchell's leg causing her to bleed to death.  Akol was located in Syracuse several days later."
He faces up to 25 years in New York State prison when he is sentenced on February 23, 2023.:
"Not only has Akol senselessly taken a human life, he sentenced three children to a life without their mother.  Only the maximum sentence is appropriate in this case," said Michael A. Korchak, Broome County District Attorney."
Akol is accused of going to the Saratoga Apartments home of 27-year-old Takecia Mitchell early in the morning on June 3, 2021 to allegedly check on the welfare of his four-month-old daughter.
According to Atkol's defense attorney, the pair got into an argument and Mitchell allegedly threw a knife at Atkol.  The defense contends the Binghamton man only stabbed Mitchell in defense.  
The woman was stabbed five times and later died at the hospital.
Prosecutors contend the number of wounds indicates a vicious attack with the defendant intending to inflict serious, if not deadly, harm to the woman.
Binghamton Police responding to the apartment complex found the suspect had fled the scene and  launched a search for Akol.
According to a report by News Radio 1290 WNBF at the time, Akol turned himself in to the Onondaga County Sheriff's Department five days later.
In September, 2021, Akol rejected a plea deal that would have spared him a trial and sent him to prison for 20 years.  The Binghamton man, who is Black, also accused his court-assigned defense counsel as being racist and demanded a new attorney.
A month later, Akol, while being held in the Broome County Jail, was arrested and charged with Assault in an alleged attack on another inmate. He pleaded not guilty to that new felony count in March.
If convicted of Second Degree Murder, Akol could have been looking at a minimum of 15 to 40 years and up to life in prison.
QUIZ: Where in the Southern Tier?
We want to test YOUR knowledge of the Southern Tier!
Dust off your geography skills and see if you can correctly identify which town in the Southern Tier each picture is taken from!
Where in the Southern Tier?
KEEP READING: 15 Natural Ways to Improve Your Sleep
More From WNBF News Radio 1290 AM & 92.1 FM