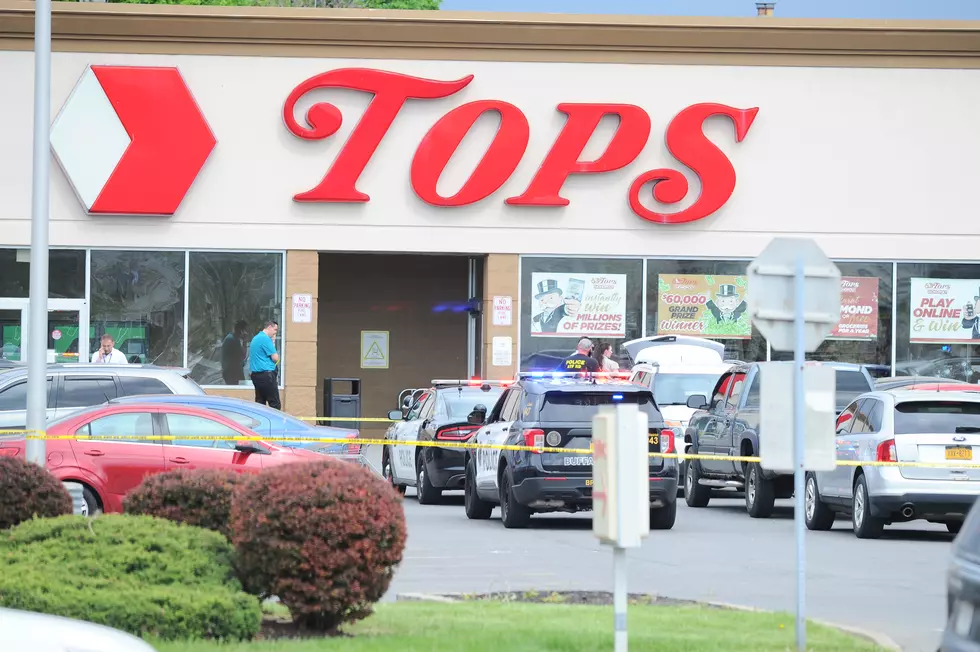 Corrections Officer Who Shared Offensive Buffalo Shooting Meme Retires
Photo by John Normile/Getty Images
Per a report by Stephen T. Watson of The Buffalo News, a corrections officer who shared an offensive meme regarding May's mass shooting at a Tops Supermarket in Buffalo, NY has retired after being placed on unpaid leave.
The report indicates that Gregory C. Foster II, who was a guard at the Attica Correctional Facility, shared an offensive meme which made gruesome commentary regarding the shooting, saying "Clean up on aisle 3, no wait 4, also on 7, 9, 12 and 13."
The incident occurred just days after Payton Gendron, a Conklin, NY teen, drove to Buffalo to commit the racially motivated mass shooting. In addition to committing the mass shooting, Gendron released a lengthy post on social media citing white supremacist doctrines. He could face the death penalty if convicted on 26 federal hate crime and firearms offense charges.
After the Department of Corrections and Community Supervision announced that it intended to fire him for his actions, Foster agreed to retire.
Assemblyman Kenny Burgos and State Senator Julia Salazar wrote to Anthony Annucci, the Department of Corrections and Community Supervision acting commissioner, "If we are going to root out hate and bigotry in all forms, Greg Foster can no longer be allowed to serve in this role and in the department. In addition, any DOCCS correction officer who engaged with Mr. Foster's post, or any officer who has committed such despicable behavior, must also face consequences."
According to Watson's report, the corrections department had started five disciplinary proceedings for employees. The Cheektowaga Police Department is also investigating whether one of its employees engaged with the meme as well, and that investigation remains open.
25 Easy Ways To Protect Your Home and Possessions From Thieves
New York Counties With The Highest Property Taxes
The homeowners in which New York counties pay the most in property taxes? See the answer to that as well as how our Southern Tier counties stack up (info pulled from
Tax-Rates.org
).
More From WNBF News Radio 1290 AM & 92.1 FM