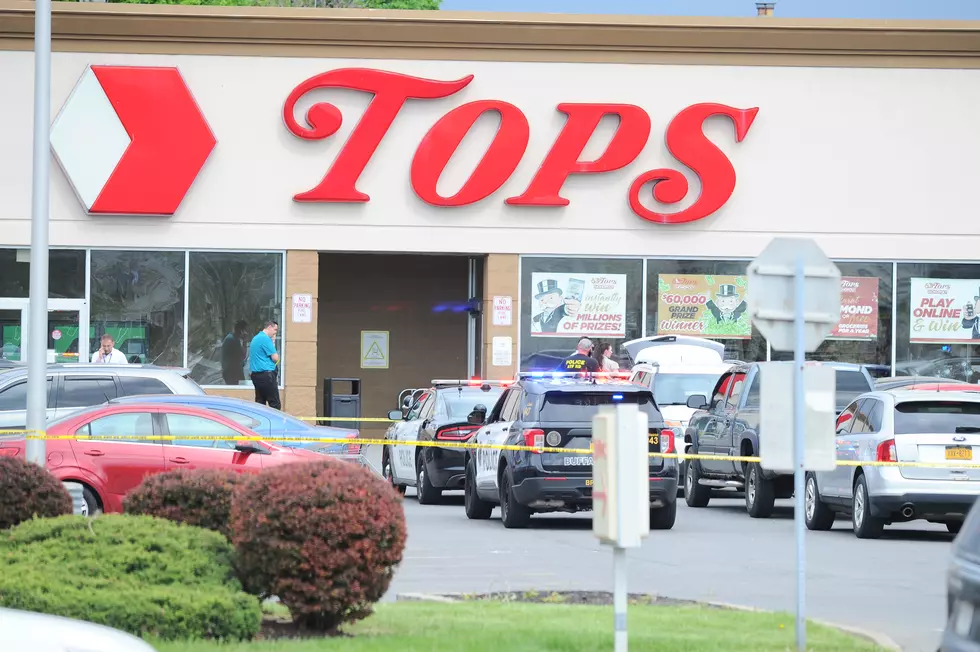 Buffalo 911 Dispatcher Fired After Hanging Up On Tops Employee During Shooting
Photo by John Normile/Getty Images
Per Timothy Bella of the Washington Post, the 911 dispatcher who hung up on Tops employee during the mass shooting which claimed the lives of ten people in Buffalo, New York has been fired.
Latisha Rogers told the Buffalo News that while under attack in the Buffalo supermarket, she called 911 for help. But according to Rogers, the dispatcher questioned why she was whispering and hung up on her as she tried to explain that there was an active shooter in the supermarket. Rogers then called her boyfriend to have him call 911 on her behalf.
According to Bella's report, the Buffalo News identified the dispatcher as Sheila E. Ayers, who claimed "I'm being attacked for one side of the story." She also claimed that Rogers' account of the situation had changed since the incident occurred. Ayers had been placed on paid administrative leave following the incident, and was officially terminated following a hearing on June 2.
Erie County Executive Mark Poloncarz stated that Ayers "acted totally inappropriately, not following protocol."
Conklin, New York resident Payton Gendron was arrested at the scene and indicted on 25 counts, notably domestic terrorism, first degree murder and murder as a hate crime for his racially motivated actions. He pleaded not guilty to the charges in court.
Additionally, Dan Herbeck of the Buffalo News reports that a survivor of the shooting, Zaire Goodman, intends to sue Gendron's parents. The court papers claim that Gendron's parents "knew or should have known of his dangerous, racist and violent attitudes long before the attack."
LOOK: 50 essential civil rights speeches
Many of the speakers had a lifetime commitment to human rights, but one tried to silence an activist lobbying for voting rights, before later signing off on major civil rights legislation. Several fought for freedom for more than one oppressed group.
Keep reading to discover 50 essential civil rights speeches.
15 Ways You Can Help People in Ukraine Right Now
As Americans watch events unfold in Ukraine, many wonder how they can help. Below is a list of organizations responding to the crisis in Ukraine along with information on how you can support their various missions.
More From WNBF News Radio 1290 AM & 92.1 FM