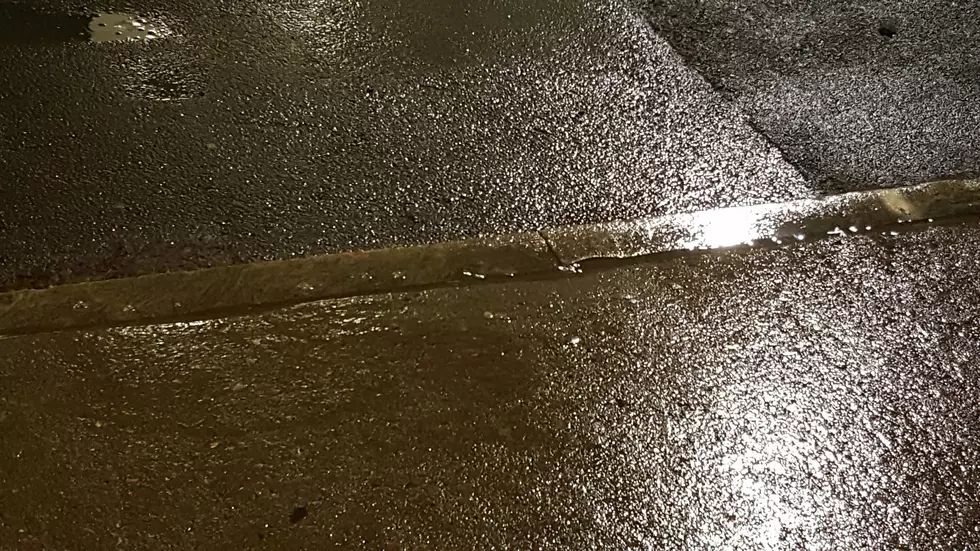 Complicated Weather Expected in the Twin Tiers
WNBF News/Roger Neel photo
The weather outlook for New York and Pennsylvania for the next couple of days offers a variety of concerns for residents and motorists.
The National Weather Service has a flood watch in effect with concerns about ice jam flooding until 9 p.m. January 13.
Also a Winter Weather Advisory is in effect from 9 p.m. January 12 to 4 p.m. January 13 for Broome, Tioga, Chenango, Delaware and Otsego Counties in New York and Susquehanna, Wayne and  Bradford County in Pennsylvania.
Possible snowfall totals for the region range from 2 inches to up to 5 inches with ice accumulations from a glazing to a quarter of an inch.
In other areas, like parts of Tompkins, Cortland and Chemung Counties could be looking at as much as 9 inches and are under a Winter Storm Warning from 6 p.m. January 12 to 4 p.m. January 13.
Falling temperatures with wet sidewalks and roads could result in flash freezing and very slippery conditions.
Strong, gusty wind combining with snow and ice could cause power outages and damage to trees.
Broome County Sheriff David Harder is advising residents to stay away from rivers and waterways and especially don't allow children to play on or near ice and riverbanks.
Pet owners living near waterways should also keep a very close watch on their animals to keep them from falling into swiftly moving currents.
Residents should always call 911 if they see any dangerous or potentially dangerous situations.
In a statement, the Sheriff says with warm temperatures, melting snow packs and rain, river ice can break up and cause river currents to flow very swiftly.
Lower temperatures, snow and possible freezing rain conditions are expected to return over the course of a few days.
More From WNBF News Radio 1290 AM & 92.1 FM