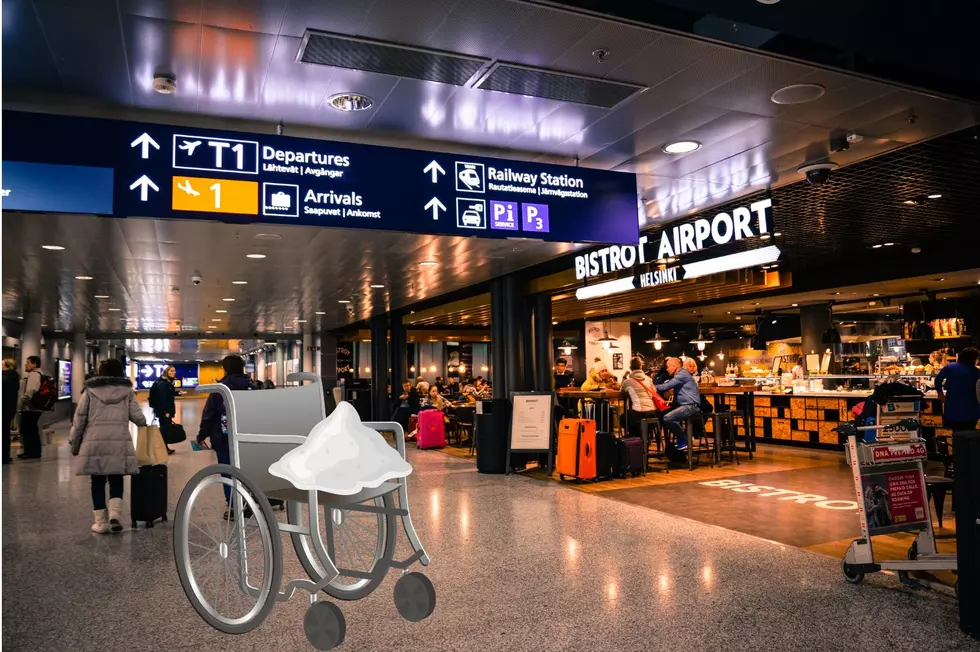 Woman Tries to Smuggle $450,000 of Cocaine in Wheelchair at New York Airport
Canva.com
According to an Associated Press report, a woman was arrested at a New York airport after attempting to smuggle 28 pounds and $450,000 worth of cocaine through Customs at Kennedy International Airport.
According to the report, on November 10, $450,000 worth of cocaine was seized at New York's Kennedy International Airport after a Dominican citizen named Emelinda Paulino De Rivas tried to smuggle it through the airport in a wheelchair. Customs officers say they noticed an anomaly in the wheels of the wheelchair, and upon further inspection found 28 pounds of cocaine.
Apparently, the wheels on the wheelchair weren't turning, prompting the officers to stop the woman and inquire about the issue. They noticed the anomaly when they X-rayed the wheelchair. She was arrested on smuggling charges and the case was turned over to Homeland Security Investigations.
Francis J. Russo, Director of Customs and Border Patrol's New York field operations, said "CBP stands steadfast and determined in working with our partners to identify the trans-national criminal networks responsible for importing these deadly drugs into our neighborhoods. CBP's mission is to guard the borders and ports of entry 24/7, 365 days a year to prevent these dangerous drugs from potentially killing our family, friends, and neighbors."
Well at the very least, you have to give points for creativity. Who knows if the cocaine would have been discovered had the wheels if the wheelchair not gotten stuck. A couple of pounds lighter and maybe the wheelchair works fine and nobody gets alerted to the presence of $450,000 worth of cocaine. But we'll never know for sure since Customs officers were able to identify the anomaly and took swift action to keep 28 pounds of cocaine from hitting the streets.
Get to Know 25 Influential Political Figures With Ties to Binghamton
Binghamton is steeped in history and known for producing talented
actors and actresses
,
athletes
, and
musicians
. However, Binghamton has also played a big role in the lives of some very impressive political figures. From a governor to town namesakes, these are 25 notable political figures of past and present with ties to the Binghamton area.
The 10 Commandments of Binghamton, NY
Every area has their spoken & unspoken rules, ethics, and principles; and just like the biblical 10 Commandments, Binghamton has some too.
Here are the 10 Commandments of Binghamton, NY...
More From WNBF News Radio 1290 AM & 92.1 FM