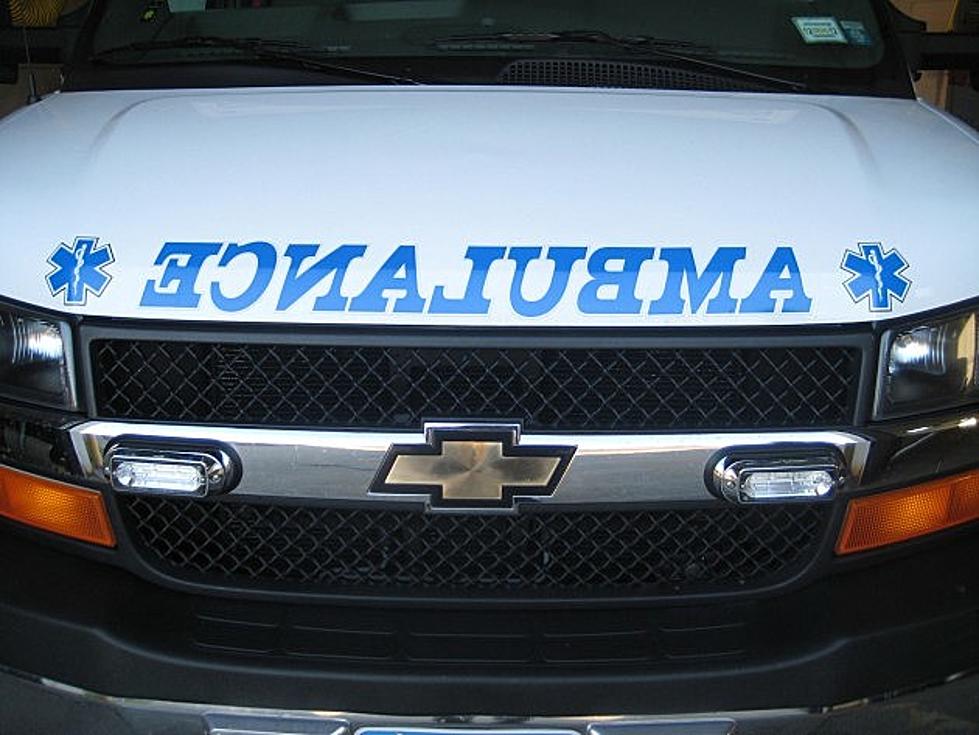 Car Crashed Down Embankment in Harpursville
Photo: Bob Joseph/WNBF News (file)
The Broome County Sheriff's office is investigating a serious crash that has reportedly sent one person to the hospital on November 9.   
Emergency Services Communications officials confirm the Harpursville fire, Sanitaria Springs Rescue, Windsor Rescue, Sheriff's Deputies, Colesville and Superior Ambulance squads were called to the area of 65 Route 235 in Harpursville at around 8:43 p.m. Wednesday, November 9 with a report of a car down an embankment and the driver trapped inside.  
Personnel from the fire department rescue squads spent several minutes getting to the wrecked vehicle and extracting the driver.  
Authorities did not have information available concerning what hospital the driver was transported to and no information is available about the driver's condition. Officials say the motorist was alone in the vehicle. Their name and residence had not been released by law enforcement officials as of early Thursday morning. 
Authorities say the vehicle traveled about ten yards down the embankment. 
Investigators with the Broome County Sheriff's office are looking into the cause of the crash. 
Officials say no other vehicles were involved. There was no information available concerning who alerted the authorities to the crash. Communications officials had not been given information concerning the make and model of the vehicle involved in the crash.
The crash site on Route 235 appears to be located a few miles north of where that route intersects with New York State Route 7.  The road runs parallel to Wylie Brook and there is a plumbing and heating business along with widely spaced houses nearby. 
The nearest major roadway is Interstate 88, the Warren M. Anderson Memorial Expressway, which runs roughly parallel south of Route 7. 
Five Holiday Health Hazards to Dogs and Cats
A Road Trip to Plimoth Patuxet in Plymouth, Massachusetts Is One Trip You Won't Regret
Plimouth Patuxet in Plymouth, Massachusettes is a living museum where visitors can take a journey to the past at Historic Patuxet, the 17th-Century English Village which was home to the Pilgrims and to the Indigenous people who lived on the land before the Pilgrims arrived.
More From WNBF News Radio 1290 AM & 92.1 FM