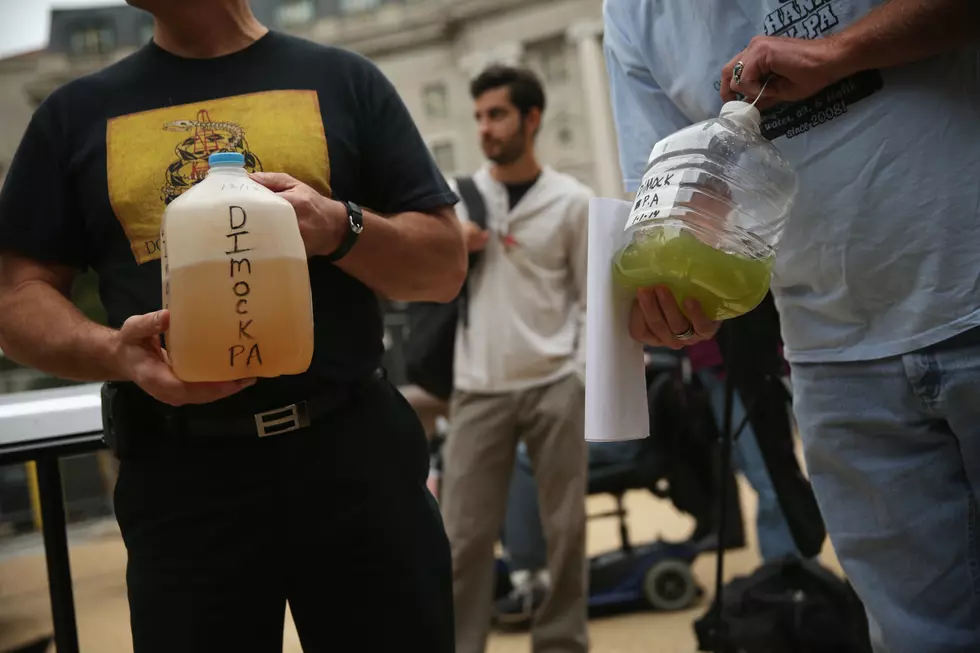 Cabot Oil Says it Wants Dimock Resident Thrown in Jail
Alex Wong/Getty Images [file]
A big oil and gas company wants to send a Susquehanna County man to jail for what they say are his efforts to extort the company with frivolous lawsuits over fracking.
Alex Wong/Getty Images [file][/caption] 
Cabot Oil and Gas is demanding Ray Kemble be thrown in jail for failing to show up for questioning as part of the company's $5 million lawsuit against him.
A hearing is scheduled for Monday, February 4.
Cabot claims Kemble and is former lawyer tried to extort the company with frivolous filings using claims of contamination that had already been settled.
According to the Associated Press, the Dimock, Pennsylvania man says he has cancer and his poor health had kept him from going to scheduled depositions.
The issues of high-powered hydraulic drilling for gas in the Marcellus Shale in Northeast Pennsylvania have been going through the courts and Pennsylvania State regulators for years with residents in Dimock suing Cabot almost ten years ago over claims the company's drilling had contaminated their water supplies.  Cabot denied responsibility but settled the suit.
The company is still banned from drilling in a 9-square-mile of Dimock but has been working to have that ban lifted.