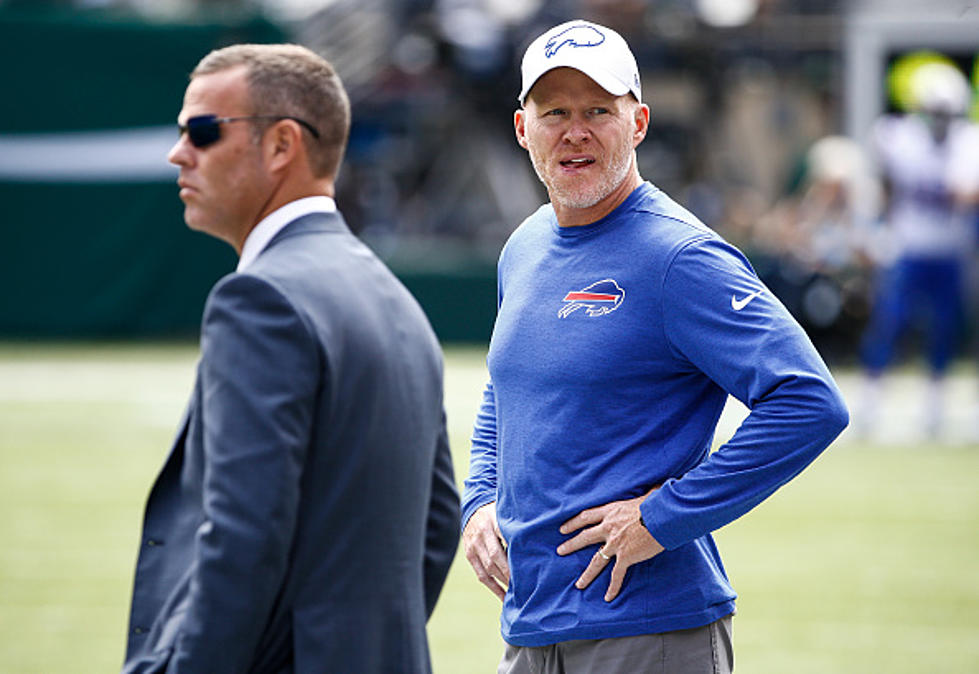 Fake Buffalo Bills Trade Is Not Making Fans Happy
Getty Images
Buffalo Bills general manager Brandon Beane has been active and downright busy over the past several weeks, as he has made some tough decisions on who the Bills should let go in free agency, and who to sign to the team.
Most of the moves the Bills have made in free agency have been to help the offense.
Wide receivers Deonte Harty and Trent Sherfield, offensive lineman Connor McGovern and David Edwards, running back Damien Harris and quarterback Kyle Allen were all signed in March; while the Bills also added safety Taylor Rapp and re-signed safety Jordan Poyer.
Many are wondering if the Bills will still make that trade that has been rumored for the last two weeks?
It involves Arizona Cardinals wide receiver DeAndre Hopkins, who will likely be traded or released from the Cardinals. The team is rebuilding with a new general manager and coaching staff, so the 30-year-old veteran would probably prefer to move on.
The Bills have been the leading team rumored to be interested but according to reports, Arizona's asking price to teams has been too high for Hopkins.
The NFL Network came up with this mock trade and Bills fans are not happy with it.
Arizona would give Buffalo DeAndre Hopkins and the 3rd overall pick in the 2023 NFL Draft.
Arizona would receiver the Bills 1st and 2nd round picks in 2023 (27th and 59th), their first and second round picks in 2024 and edge rusher Greg Rousseau...
Here are some of the replies.
This trade doesn't make sense. Rousseau is on a rookie contract and Bills wouldn't have cap space to bring in Hopkins. Also, what would Buffalo do with that 3rd overall pick? Draft Will Anderson Jr.? Which would be Rousseau's replacement?
No.
16 Buffalo Bills With Some Of The Best And Worst Nicknames
Complete List Of Buffalo Bills Available On Cameo
22 Famous Buffalo Sports Phrases Every Die-Hard Bills and Sabres Fan Knows
Being a sports fan in Buffalo is sometimes like knowing a different language. Here are 22 of our favorite Buffalo sports phrases you already know if you're a huge fan! And if you're new here, here's how to catch up.
More From WNBF News Radio 1290 AM & 92.1 FM