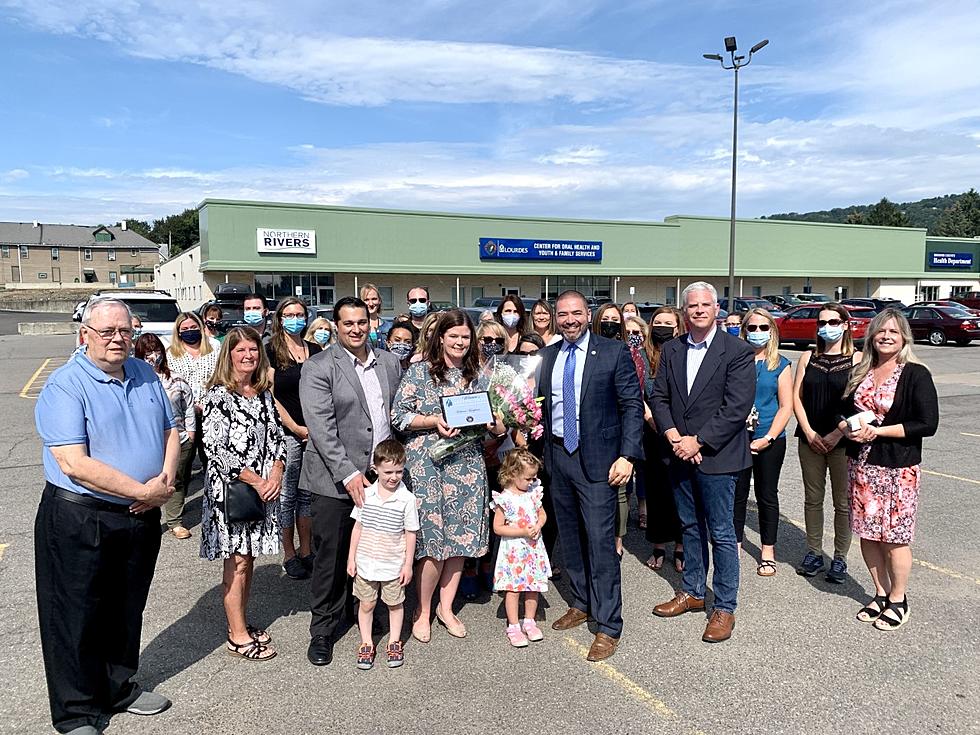 Broome Health Director Named Woman of Distinction
Photo provided by Sen. Fred Akshar's office
The woman who is leading Broome County's Health Department for a few more days is the New York State Senate 52 District Woman of distinction for 2021.
State Senator Fred Akshar made the presentation to Broome County Director of Public Health Rebecca Kaufman September 8.
Kaufman has headed the Broome Health Department for almost five years, the last year-and-a-half, of course, dealing with the public health crisis of the global COVID pandemic.
She has also spearheaded efforts to combat the opioid crisis in the community, steered a $19-million budget into the running of over 40 programs to ensure the public health of the over 190,000 residents of Broome County.
Kaufman is leaving September 15 to take on a similar position directing public health initiatives in the Raleigh area of North Carolina.
The Senate Woman of Distinction award honors women who have enriched the quality of life in their communities across New York State.
If you missed it on September 4, you can still hear Kaufman's last appearance on our public affairs program, "Southern Tier Close Up" through the WNBF podcasts.
CHECK IT OUT: Five Freakish Things That Might Predict Your Health
Top Board Games To Play During Quarantine
More From WNBF News Radio 1290 AM & 92.1 FM