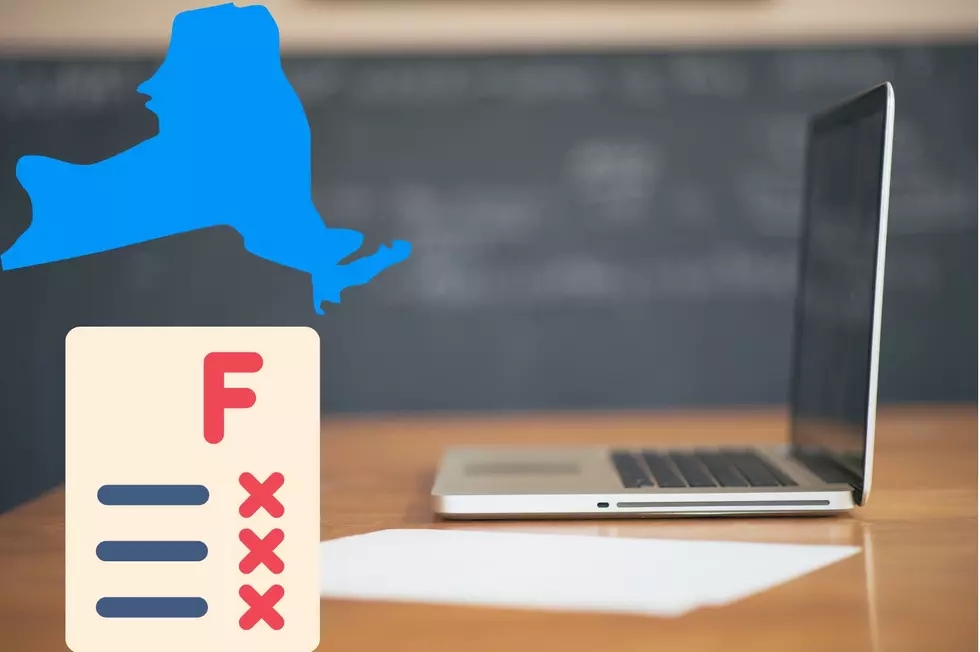 Most Broome County School Districts Rank in Bottom Half of State Test Scores
Canva.com
Test scores for the 2021-2022 school year were released by the New York State Department of Education, and most Broome County schools ranked in the bottom half.
According to a report by Kevin Tampone of Syracuse.com, Upstate New York had only one school in the top 20 in math and English test scores. The assessments tested grades third through eighth.
In Broome County, out of 24 chances to rank in the top 50 percent of statewide test score, only four scores did. The Vestal Central School District was the highest ranked, scoring in the 58th percentile in English and the 53rd percentile in Math. It was the only school in Broome County to rank in the top half of the state in both categories. Windsor Central School District ranked in the 56th percentile in English and Maine-Endwell Central School District ranked in the 54th percentile in English, but neither school district ranked above 50 percent in math as well.
Johnson City Central School District and Binghamton City School District ranked the lowest, with Johnson City finishing in the 31st percentile of English scores and 22nd percentile of math scores. Binghamton finished in the 24th percentile in English, ranking them 607th out of 646 total school districts.
Chenango Forks ranked 312th in both English and math, Susquehanna Valley ranked 211th in English and 322nd in math, Deposit ranked 353rd in English and 352nd in math, Union-Endicott ranked 372nd in English and 381st in math, Whitney Point ranked 394th in English and 381st in math, and Harpursville ranked 629th in English and 462nd in math.
18 Jobs a Person Under 18 Is Forbidden From Doing in New York State
According to the state of New York, there are 18 jobs that anyone under the age of 18 is forbidden from doing in the state. These are those jobs.
Books from 9 Southern Tier Authors You Won't Be Able To Put Down
Need a good book? Check out any of these books from authors with the strongest of ties to the Southern Tier.
More From WNBF News Radio 1290 AM & 92.1 FM