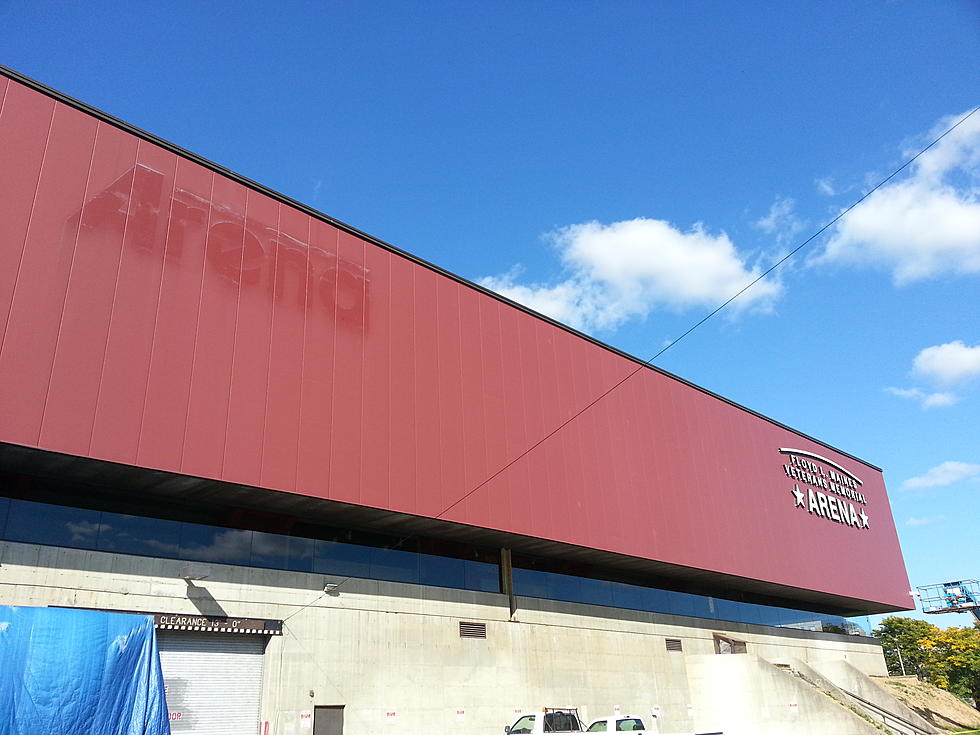 Broome Arena/ Forum Manager on Southern Tier Close Up
Bob Joseph/WNBF News
A lot is going on while things aren't going on at the Broome County Veterans' Memorial Arena and the Forum Theater in Binghamton during the pandemic shut down these days.
General Manager, Chris Marion is the guest on the weekly, local public affairs program, Southern Tier Close Up to talk about what is happening at the popular entertainment venues that have been unable to host shows, sports or other events during the COVID-19 pandemic.
In addition to the much-publicized renaming of the Arena with the sale of the naming rights to Visions Federal Credit Union and Box Office sponsorship to Mirabito Energy, Marion says preparations are continuing for reopening the Forum and Arena as soon as that is possible.
Marion says orders for special air filters are already in and sanitation procedures are laid out.
Renovation plans that were already in the works prior to the breakout of the coronavirus in March that include facilities upgrades for accessibility, infrastructure and locker rooms may have been slowed but are still on the table while more ambitious plans that could include a conference center and hotel attached to property behind the Arena in the area of Susquehanna Street and North Shore Drive are further down the road.
The Arena and Forum continue to operate while not actually open to the public with the Arena set up early in the pandemic as a possible treatment/triage facility for COVID-19 patients (which wasn't needed) and currently being used for training operations for some departments.
The facilities are still in a state of flux with big unanswered questions about funding from the County, which is waiting to hear about financial assistance from the Federal government in covering the costs associated with the pandemic.
Marion, however, remains upbeat about the future of the Arena and Forum in the future with plans for attracting more live acts and events and improved, safer and cleaner facilities for entertainment in the region.
Southern Tier Close Up can be heard Saturdays at 12:04 p.m. on News Radio 1290 WNBF and anytime on the WNBF podcast.
More From WNBF News Radio 1290 AM & 92.1 FM