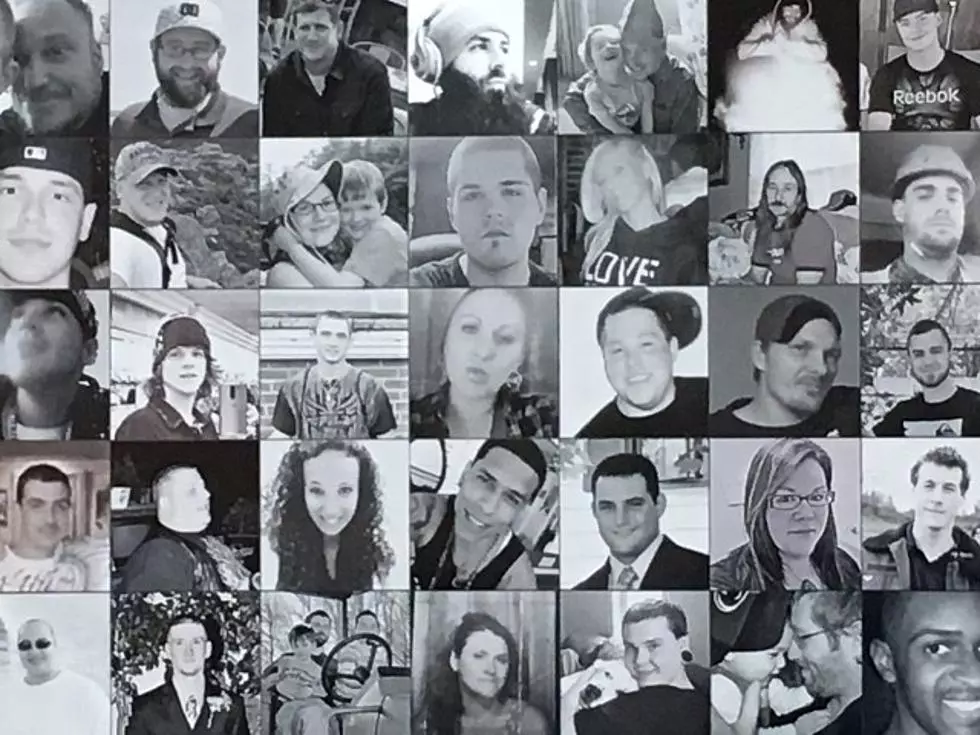 Binghamton's Truth Pharm Trail of Truth Goes National
Credit: Truth Pharm
According to a press release on Monday, Binghamton's Truth Pharm is going national and partnering with other organizations for their annual "Trail of Truth" campaign to combat overdose deaths.
According to the press release, over 70 organizations will come together to call for immediate access to treatment and the end of discrimination in medical care for substance abuse. The organizations have planned a National Trail of Truth and march in Washington DC on September 24th.
Beginning in 2016 in Broome County, the Trail of Truth has become a yearly display of activism led by Truth Pharm in Binghamton.
"Families submitted their loved ones, we put their faces and names on tombstones and marched to our governmental plaza to create a Trail of Truth that was undeniable," said Founder and Executive Director of Truth Pharm in Binghamton Alexis Pleus. "The National Trail of Truth will being organizations together representing treatment, recovery, prevention, harm reduction, family members impacted, opioid activists, fentanyl poisoning, chronic pain, and drug user rights to blaze a trail of truth across our nation to our capitol to demand change."
Locally, Truth Pharm will once again hold its annual Trail of Truth on Saturday, August 20th at the Broome County Courthouse in Binghamton. At the event, Truth Pharm will also offer overdose recognition and reversal training and all community members who receive training during the event will be provided with a free Narcan kit.
Overdose deaths are on the rise across the entire country, with the Center for Disease Control estimating over 108,000 overdose deaths in 2021. This year, Truth Pharm will memorialize 210 community members from the Southern Tier as part of their Trail of Truth. The event begins at 2:00 pm on Saturday when the family memorial cemetery will be opened for viewing.
New York Counties With The Highest Property Taxes
The homeowners in which New York counties pay the most in property taxes? See the answer to that as well as how our Southern Tier counties stack up (info pulled from
Tax-Rates.org
).
18 Jobs a Person Under 18 Is Forbidden From Doing in New York State
According to the state of New York, there are 18 jobs that anyone under the age of 18 is forbidden from doing in the state. These are those jobs.
More From WNBF News Radio 1290 AM & 92.1 FM