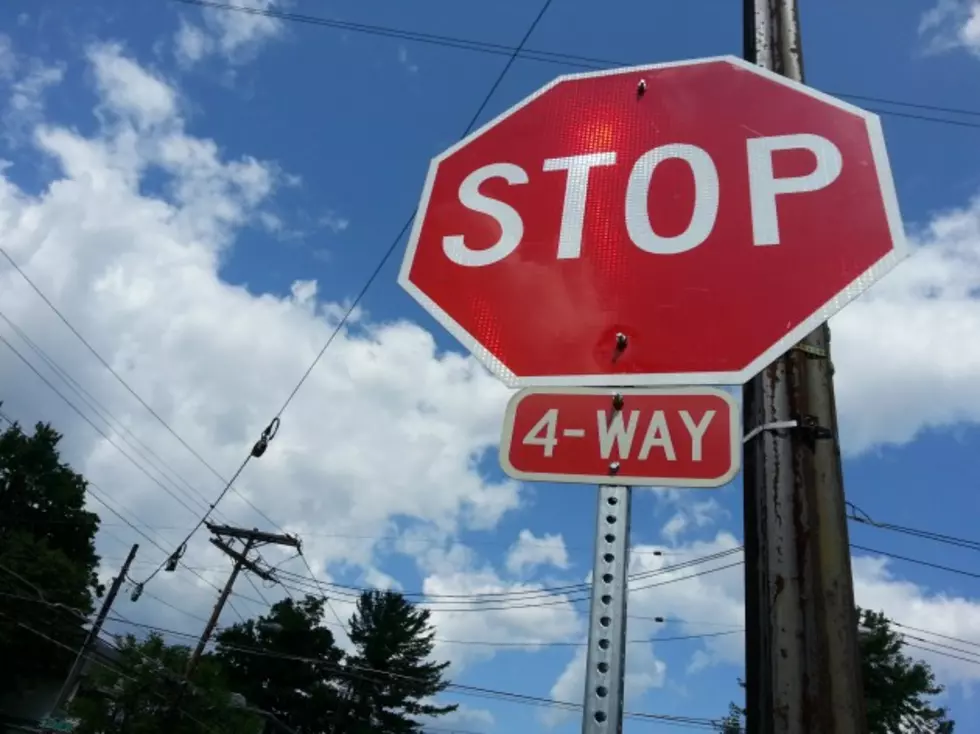 Binghamton Signal Removal Creates Confusion
Bob Joseph/WNBF News
An antiquated traffic signal has been removed from a busy intersection on Binghamton's West Side.
The old signal at Leroy and Oak streets was taken out early this week.
Drivers say initially stop signs were installed for motorists on Oak Street. But a short time later, two additional temporary stop signs were placed on Leroy Street.
Some motorists say the new traffic control set-up has created confusion, especially during peak periods in the morning and afternoon.
Traffic volume on Leroy Street has increased in recent weeks as more drivers seek an alternate route around the Riverside Drive reconstruction project.
Jared Kraham, executive assistant to Mayor Richard David, says the old signal was removed after a vehicle struck a pole at the intersection.
The signal could not be repaired, so it was removed as a temporary measure. Kraham says a new signal is to be installed at the intersection but that won't happen right away.
Kraham says the city school district will be notified of the signal removal at the intersection, which is one block south of the high school.
WEST SIDE TRAFFIC NOTE: Starting Monday, the detour on Riverside Drive will be between Chestnut Street and Laurel Avenue. Leroy Street will be the primary alternate route for drivers who normally would use Riverside Drive.
More From WNBF News Radio 1290 AM & 92.1 FM