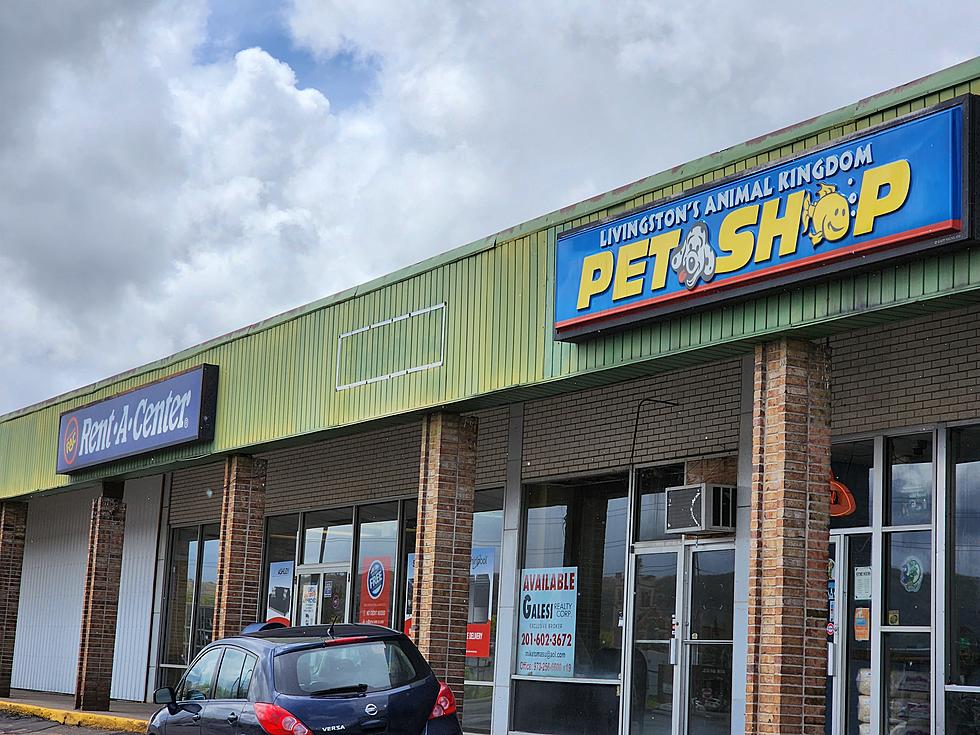 Binghamton Plaza Shop Owners Concerned About Eminent Domain Plan
Photo: Bob Joseph/WNBF News
People who operate and manage businesses at the Binghamton Plaza are worried as the city moves forward to take control of the property and demolish its buildings.
Mayor Jared Kraham wants the city to use the power of eminent domain to seize the once-thriving retail complex on West State Street.
Although the plaza's Kmart store closed in December 2016, several small businesses continue to operate at the North Side site.
Tim and Philomena Harris, the owners of Leather Corner Shoe Repair, on Wednesday expressed concern about the future of their shop and the fate of neighboring plaza tenants. Their shop has been a Binghamton Plaza fixture since 1972.
Fabrizio Michitti, who has operated New York Pizzeria with his brother for more than two decades, said the business would have to look for a new location if the city does seize the property.
Kraham outlined the city's position with respect to the property during a February public hearing. On Wednesday, the mayor declined to comment further about the matter.
In an email to WNBF News, Kraham wrote: "There won't be anything more detailed than my comments at the public hearing regarding the state of the plaza and intended future use which, once the blight is removed, follows three categories: improved access to the riverfront, expanded park space, and new space for commercial development along the W. State Street Corridor."
City council is expected to vote on the eminent domain plan next Wednesday. Kraham said following that vote "and some public noticing requirements, owners would have 30 days to challenge the eminent domain" in court.
Binghamton Plaza property manager John Tokos said he's inviting city councilmembers to visit the site and examine the inside of the buildings. He said while "the outside needs a lot of work," he believes it would be important for lawmakers to check out the interior of the plaza buildings before they vote. He said "I think that would be a fair thing to understand what they're really voting on."
Tokos also invited Kraham to tour the plaza buildings. The mayor did not respond to a question from WNBF News about whether he intended to visit the property.
Enter your number to get our free mobile app
Contact WNBF News reporter Bob Joseph: bob@wnbf.com or (607) 545-2250. For breaking news and updates on developing stories, follow @BinghamtonNow on Twitter.
RANKED: Here Are the 63 Smartest Dog Breeds
Does your loyal pup's breed make the list? Read on to see if you'll be bragging to the neighbors about your dog's intellectual prowess the next time you take your fur baby out for a walk. Don't worry: Even if your dog's breed doesn't land on the list, that doesn't mean he's not a good boy--some traits simply can't be measured.
15 Iconic Retail Stores That Don't Exist Anymore (But We Totally Miss Shopping At)
WOOF: These are the most popular dog breeds in America
More From WNBF News Radio 1290 AM & 92.1 FM