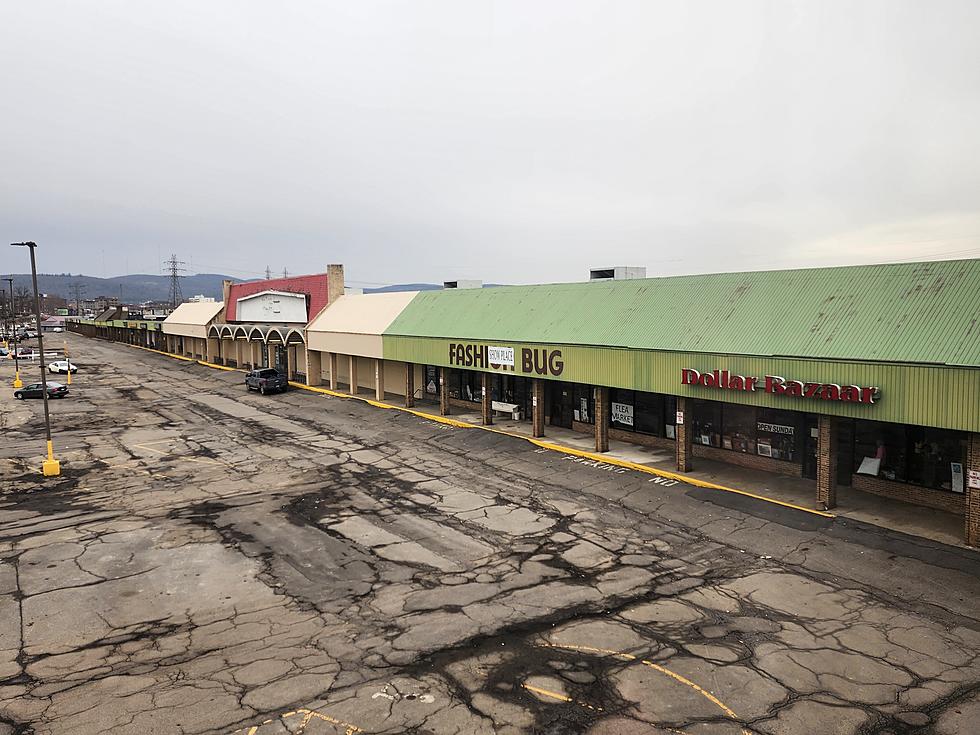 Binghamton Plaza Owners Fight City's Effort to Seize Property
Photo: Bob Joseph/WNBF News
The city of Binghamton is moving forward with its effort to gain control of the Binghamton Plaza site.
Mayor Jared Kraham last summer announced plans to use eminent domain to seize the plaza property on West State Street on the city's North Side. He noted the owners of the six-decade-old retail complex owed hundreds of thousands of dollars in back taxes.
A public hearing on the eminent domain procedure was held at Binghamton City Hall Tuesday afternoon.
Mark McNamara, an attorney representing the plaza's New Jersey owners, said the overdue tax bill now has been paid.
McNamara said the owners are in the "final stages" of negotiating with an unnamed developer on a plan to provide low-income housing and services for veterans.
McNamara noted the city stands to lose sales and property tax revenues if it proceeds with plans to demolish the plaza buildings and provide recreational facilities on the site. He said city officials have not offered any specific plans for redeveloping the property.
At the beginning of the hearing, Mayor Kraham said "despite a riverfront site, at the confluence of three major interstates, with major economic development incentives, owner has failed at rejuvenating the Binghamton Plaza."
Kraham said the residents of "one of the poorest neighborhoods in our community" deserve better.
The mayor said the city must "improve this property for the public good, expand greenspace, open public access to our riverwalk and waterfront and allow for badly-needed redevelopment along the West State Street corridor."
People who operate businesses in the Binghamton Plaza spoke against the eminent domain proposal at the public hearing. They said the move would cause significant problems for the people who use their services.
Enter your number to get our free mobile app
Contact WNBF News reporter Bob Joseph: bob@wnbf.com or (607) 545-2250. For breaking news and updates on developing stories, follow @BinghamtonNow on Twitter.
15 Iconic Retail Stores That Don't Exist Anymore (But We Totally Miss Shopping At)
LOOK: 40 Discontinued & Special Edition Kellogg's Cereals
Here Is How To Blur Your Home On Google Street View
More From WNBF News Radio 1290 AM & 92.1 FM