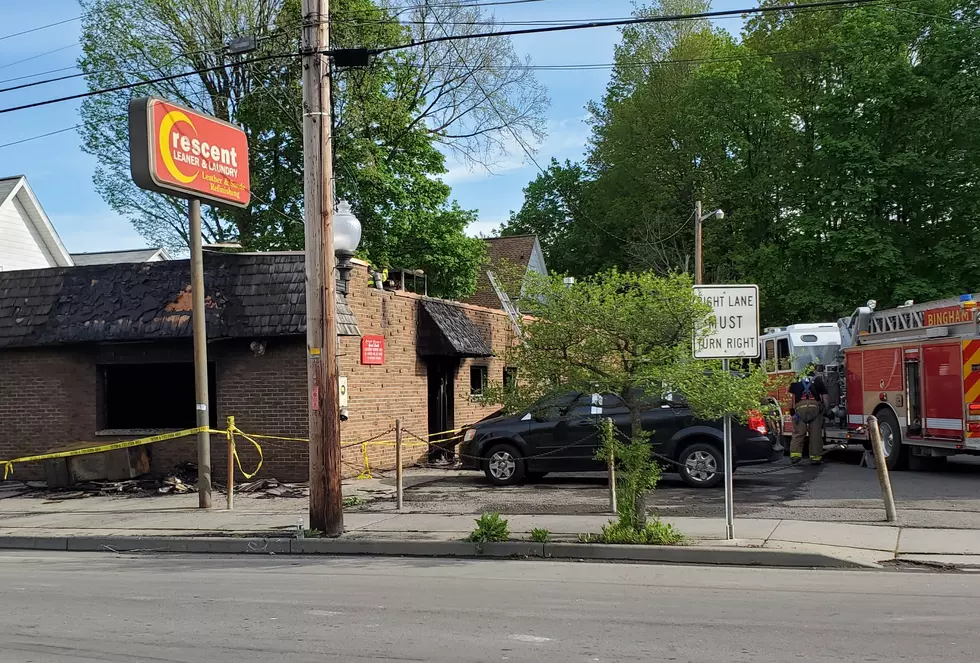 Binghamton Dry Cleaning Business Damaged by Fire
Photo: Bob Joseph/WNBF News
A blaze caused considerable damage to a building occupied by a family-owned dry cleaner in Binghamton's First Ward.
The fire at Crescent Cleaners at 40 Clinton Street was reported around 12:45 a.m. Tuesday.
City fire department Lieutenant Robert Gaffney said the blaze was brought under control quickly.
Most of the fire damage was confined to the front section of the structure. Other portions of the building sustained some smoke and water damage.
Firefighters returned to the scene shortly after 8 a.m. to extinguish some hot spots in the area of the roof.
Gaffney said no injuries were reported. He said the cause of the fire was under investigation. There were no indications that the blaze was suspicious in nature.
The Crescent Cleaners business has operated at the Clinton Street location for more than seven decades.
For breaking news and updates on developing stories, follow @BinghamtonNow on Twitter.