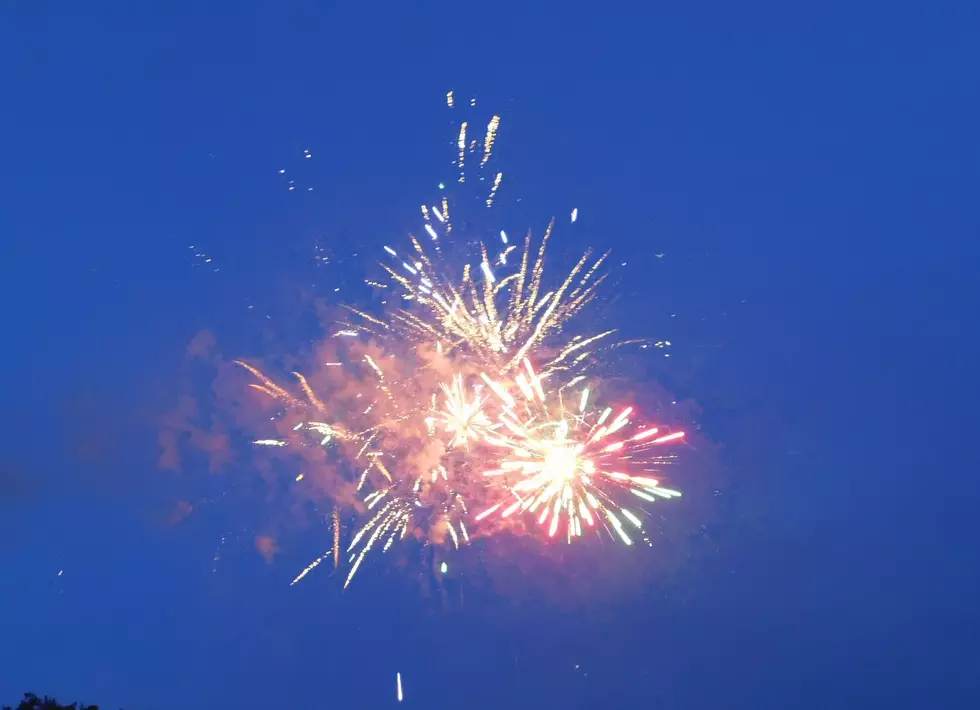 A Glimpse Behind The Booms of Highland Park Fireworks
Kathy Whyte/ WNBF News
I had the pleasure of being involved in the Highland Park Firework Extravaganza for several years, so I wanted to share a little background on the planning of this event, an why we'll especially be missing the display this year.
July 4, 2020 is our 244th year of independence and this weekend greater Binghamton will celebrate with pandemic restrictions that will not include the usual big fireworks gatherings that we have enjoyed for many years.
Although NYSEG stadium is a planning to have fireworks on Friday July 3 with an admission fee into the stadium, most of the area will not see the displays from downtown Binghamton.
I have lived here for many years and have always looked forward to the Highland Park Fireworks Celebration in Endwell. I put together the music for the displays for several years when I worked at another radio stations and we played the music over the airwaves so that people could see a wonderful array of fireworks that synchronized with the music.
Enter your number to get our free mobile app
Charlie Hill and his crew made the magic and I was always impressed with how they had explosions and color flashes that matched up with the songs being played.
We (Charlie and me) would get together and go over the music, listening to many different songs that paid tribute to our country and deciding which songs we would use and it what order they would appear.
I enjoyed working with the Town of Union planning committee, the process started months before the event took place, it was always a pleasure to be a part of this event.
The week leading up to the event we would bring our huge boom box trailer to Highland Park and park it up on the hill where the ground display were most visible.
The day of the event I always got their early and set up the sound system and broadcast equipment, throughout the afternoon into the evening guests from the community would stop by our air conditioned boombox and talk about events and organizations.
Some of the highlights leading up to the Fireworks included the delicious chicken barbeque and wonderful array of entertainment which usually ended will the group Splash performing and entertaining the crowd.
The fireworks would promptly start at 9:30 p.m. and I would que the producer back in the studio to start the music over the airwaves.
I was always amazed at the precision  in which the amazing pyrotechnics would synchronize with my music tracks.
We will miss the event this year but hopefully the event that draws 100,000 people to the area will go on next year.
Have a happy and safe Fourth of July weekend.
Photographer Captures Solitude Sweeping Southern Tier
More From WNBF News Radio 1290 AM & 92.1 FM