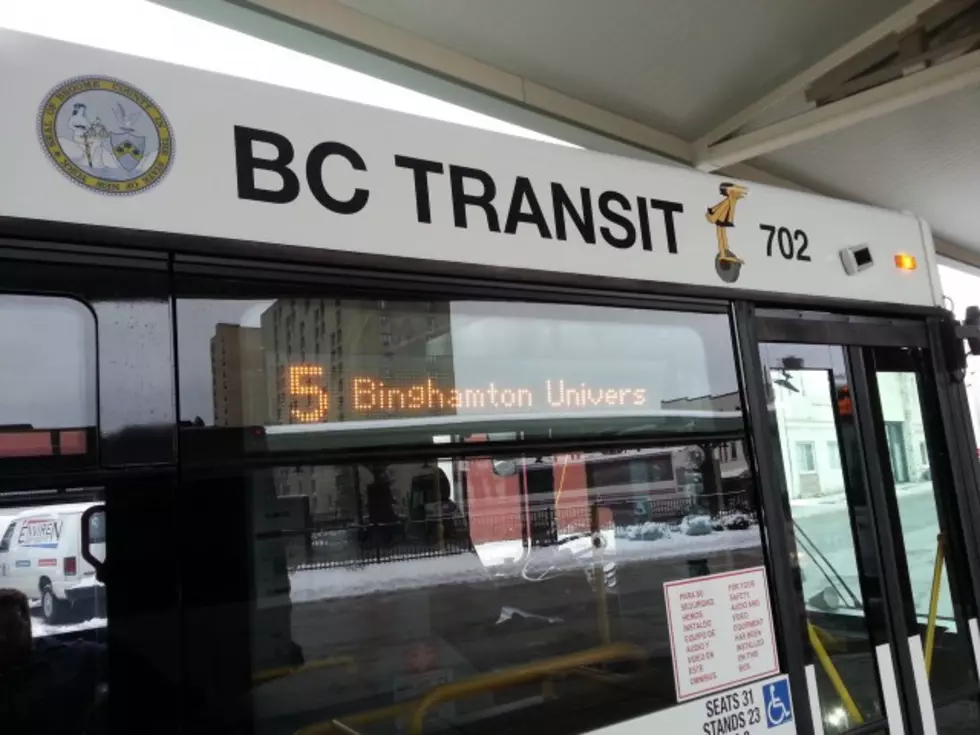 B.C. Transit Operating Costs Covered by CARES Act Funding
Bob Joseph/WNBF News
U.S. Senators Charles Schumer and Kirsten Gillibrand (D-NY) and Congressman Anthony Brindisi (D-NY) say $10.7 million in COVID-19 emergency funding is going to the Broome County Transit system. 
County Executive Jason Garnar says the funding will cover the $1.5-million operating costs for B.C. Transit for two years, pay for personal protection equipment for the system and allow for the purchase of some new buses.  The money also makes up for the loss of revenue from fares, that have been waived during the crisis, and would have been substantially lower anyway due to a huge drop in the number of riders on public transportation during the shut-down.
Garnar says the operating expenses of B.C. Transit normally translate to about two percent on the tax rate.
The Democrat told reporters May 5 that the funding offers a bit of a relief as the county braces for the figures showing the loss of sales tax revenue, casino payments and hotel/motel fees when everything was shut down at the start of the second quarter.
Garnar says according to numbers from the New York State Comptroller's Office, going into the coronavirus pandemic, Broome showed a 10% increase in sales tax collection, almost2% higher than the county's own projections.  Now, Broome has offered eligible government workers the option of a voluntary furlough as the county looks to save money.
Garnar says officials are currently reviewing the responses from employees looking to take the furlough offer.
11 Franklin Delano Roosevelt Quotes That Will Give You Hope
Enter your number to get our free mobile app
More From WNBF News Radio 1290 AM & 92.1 FM