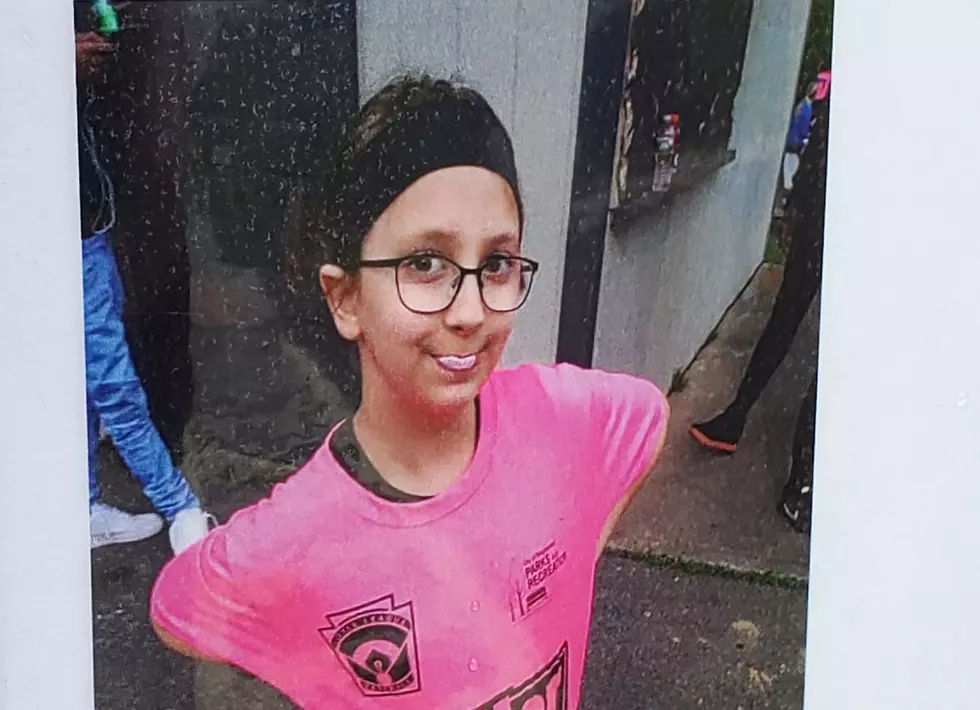 Aliza Spencer: Funeral Arrangements Set for Binghamton Girl
Photo: WNBF News
Funeral arrangements have been finalized for 12-year-old Aliza Spencer, who died after she was shot while walking near her Binghamton home with her father and brother.
Aliza was fatally wounded on Bigelow Street on the city's East Side around 10 p.m. April 21.
According to an obituary posted on the Thomas J. Shea Funeral Home website, Aliza is survived by her parents, Fred and Janet Spencer; her sisters Nicole VanLoan and Jacklyn VanLoan; and her brother, Justin Spencer.
The obituary said:
Aliza was a "Daddy's Girl", often by her Dad's side.  Aliza loved to help her Dad outside planting our garden.  She loved the strawberries and blackberries that we grew. Aliza was a "Mother's Little Helper". Aliza loved to cook and bake; she loved to help prepare Holiday meals.  Aliza also helped with household chores and taking care of our family cat, Daisy. She loved Daisy very much. Aliza was 12 years old, a sixth grader at East Middle School. She was a bright student, always on the high-honor role. Aliza was a loving and caring person. She was loved by her teachers and her many friends.  She was a light that shined wherever she went.
Aliza was talented. She loved to play the violin and she loved to paint and draw. Aliza was also an avid reader.  She was determined to read at an early age.  She was able to read in kindergarten. Aliza also liked taking pictures with her camera.
Visitation is scheduled for Sunday from 2 to 5 p.m. at St. Paul's Church in Binghamton. A Funeral Mass is to be held Monday at 9:30 a.m. at the church. Burial will be private.
Binghamton police have released no information this week about their investigation into the deadly shooting. Detectives have not indicated whether they have a suspect in the case.
Enter your number to get our free mobile app
Contact WNBF News reporter Bob Joseph: bob@wnbf.com.
For breaking news and updates on developing stories, follow @BinghamtonNow on Twitter.
LOOK: 50 famous memes and what they mean
With the infinite number of memes scattered across the internet, it's hard to keep track. Just when you've grasped the meaning of one hilarious meme, it has already become old news and replaced by something equally as enigmatic. Online forums like Tumblr, Twitter, 4chan, and Reddit are responsible for a majority of meme infections, and with the constant posting and sharing, finding the source of an original meme is easier said than done. Stacker hunted through internet resources, pop culture publications, and databases like
Know Your Meme
to find 50 different memes and what they mean. While the almost self-replicating nature of these vague symbols can get exhausting, memes in their essence can also bring people closer together—as long as they have internet access.
LOOK: Best Beers From Every State
To find the best beer in each state and Washington D.C., Stacker
analyzed January 2020 data from BeerAdvocate
, a website that gathers user scores for beer in real-time. BeerAdvocate makes its determinations by compiling consumer ratings for all 50 states and Washington D.C. and applying a weighted rank to each. The weighted rank pulls the beer toward the list's average based on the number of ratings it has and aims to allow lesser-known beers to increase in rank. Only beers with at least 10 rankings to be considered; we took it a step further to only include beers with at least 100 user rankings in our gallery. Keep reading to find out what the best beer is in each of the 50 states and Washington D.C.
Popular Child Stars From Every Year
Below,
Stacker
sifted through movie databases, film histories, celebrity biographies and digital archives to compile this list of popular pint-sized actors from 1919 through 2021.
LOOK: Stunning animal photos from around the world
From grazing Tibetan antelope to migrating monarch butterflies, these 50 photos of wildlife around the world capture the staggering grace of the animal kingdom. The forthcoming gallery runs sequentially from air to land to water, and focuses on birds, land mammals, aquatic life, and insects as they work in pairs or groups, or sometimes all on their own.
More From WNBF News Radio 1290 AM & 92.1 FM