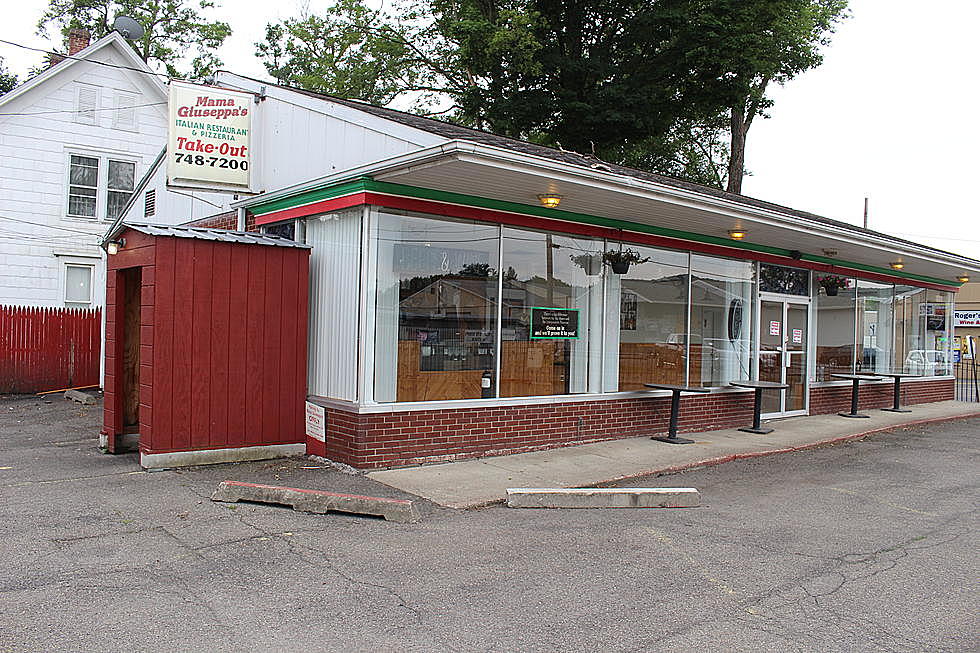 A Love Letter To Endicott's Long Closed Mama Giuseppa's
Bob Joseph
Five years ago, my life changed when I was completely blindsided and suffered a broken heart at the unthinkable news that my absolute favorite restaurant, Mama Giuseppa's in Endicott, had closed its doors.
I remember where I was when I heard the news that I would never again sink my teeth into Mama Giuseppa's extra garlicky garlic knots or make three meals out of their eggplant parmesan which was covered in copious amounts of perfectly melted cheese.
If you think I'm being dramatic, you're absolutely right but seriously though, this was my spot.
Have you never had your heart broken over a favorite restaurant closing its doors? I mean, here I am five years later and obviously still not able to move on - the wound is still deep.
I was in my very early 20s when I first discovered Mapa Giuseppa's. I was working at the radio stations in downtown Binghamton and living at Summit Chase in Endicott. I was severely underpaid, and no, that is not overdramatized. I made just enough to pay my rent, put gas in my car, and buy a couple of cans of Spaghetti-O's to live on each week. That was it.
Only when I got paid a little extra for doing on-location broadcasts could I afford to deviate from my daily (and truthfully, unhealthy) Spaghetto-O habit. Out for a drive one day, the smells wafting from Mama Giuseppa's lured me in and from that moment on, whenever I got a little bit of bonus money I would visit Mama Giuseppa's and stretch out my purchase to last three days so that I could savor every single bite.
Mama Giuseppa's held a special place in my heart even when I moved away from the area for a bit. As soon as I returned, my first stop was to visit Mama Giuseppa's and although I could afford any item from the menu by that time, I stuck with the dish that had brought me so much comfort in my leanest years - eggplant parmesan with a side of garlic knots.
Mama Giuseppa's was located at the corner of North Street and South Liberty Avenue in Endicott and filled bellies for more than 15 years until it closed when the owner decided to move and focus more on spelling sauces and spreads.
Today, Mama Giuseppa's sauces and spreads are available at various farmers' markets in Upstate New York and in Colorado, but it's just not the same as sitting down to a meal in the actual restaurant and being flooded with memories.
Do you still carry a flame in your heart for a Southern Tier restaurant that is no longer in business?
Top Rated Binghamton Area Italian Restaurants
Area Restaurants Worthy of Franchising
More From WNBF News Radio 1290 AM & 92.1 FM