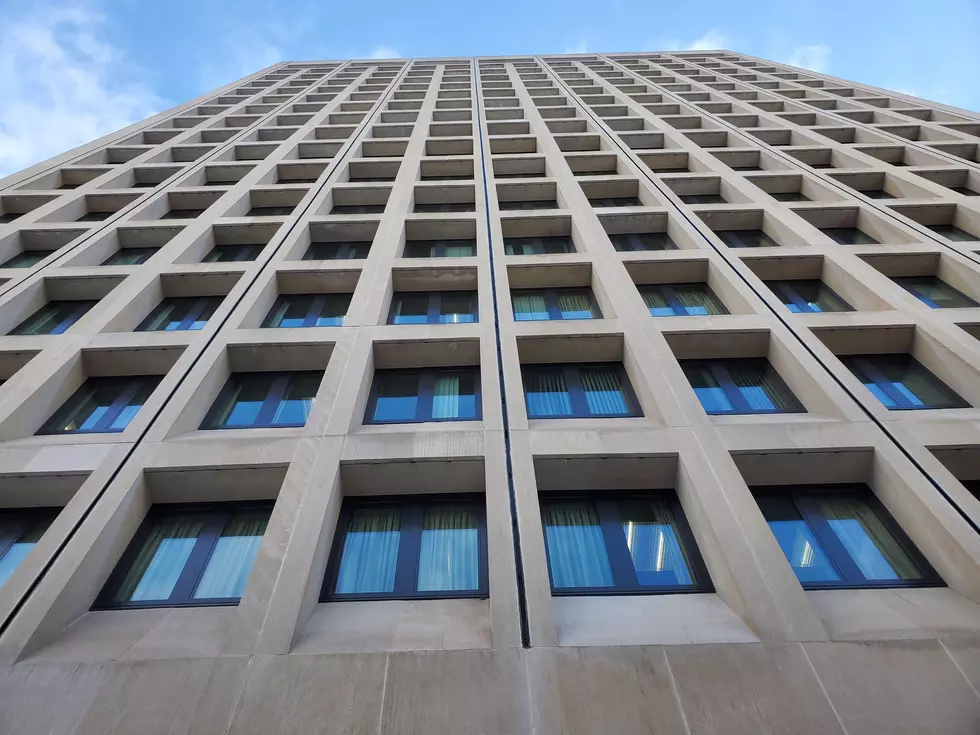 40 Years Later: Binghamton State Office Building's $53 Million Toxic Fire
Photo: Bob Joseph/WNBF News
Four decades have passed since a transformer fire spread PCB's and dioxins throughout Binghamton's tallest building, closing the State Office Building for nearly 14 years.
The blaze in the basement of the 18-story structure erupted just before 5:30 on the morning of February 5, 1981. Dioxins formed when the PCB-laced coolant in the electrical equipment burned.
Sticky, toxic soot covered every surface inside the building, which had opened only eight years earlier.
At first, state and local officials believed the place could be cleaned up and reopened within a few days. That was before the challenges of decontaminating the structure were fully assessed.
A few weeks after the fire, Governor Hugh Carey downplayed the indoor environmental disaster. He shocked reporters at an Albany news conference when he said: "I offer here and now to walk into Binghamton in any part of that building and swallow an entire glass of PCBs and run a mile afterward."
Carey never drank a glass of PCBs but he did express regret about the quip that angered some Binghamton residents and state employees.
The tower - which cost $17 million to construct - finally reopened nearly 5,000 days after the fire. The final cost to taxpayers was reported to be at least $53 million.
Enter your number to get our free mobile app
Contact WNBF News reporter Bob Joseph: bob@wnbf.com
For breaking news and updates on developing stories, follow @BinghamtonNow on Twitter.
KEEP LOOKING: See What 50 of America's Most 'Pupular' Dog Breeds Look Like as Puppies
More From WNBF News Radio 1290 AM & 92.1 FM