Methamphetamine Lab Uncovered in Homer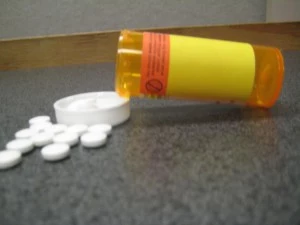 A Cortland County man wanted for a violation of a local law limiting the amount of Pseudoephedrine a person can have is accused of manufacturing methamphetamine.
Sheriff's officials say they stopped 41 year old John Vosburgh on Route 281 in the Village of Homer  and found he had a small amount of meth in his possession.
Sheriff's officials and Homer Police searched Vosburgh's North Fulton Street home and located an active meth lab.
The New York State Police Contaminated Crime Scene Response Team was called in to deal with the highly toxic chemicals used in making methamphetamine.
Vosburgh is charged with felony counts of criminal possession of a controlled substance and unlawful manufacture of methamphetamine.  He is also charged with misdemeanor criminal using drug paraphernalia and criminal possession of a controlled substance and purchasing Pseudoephedrine in excess of legal limits.
He was sent to the Cortland County Jail on $25,000 bail.