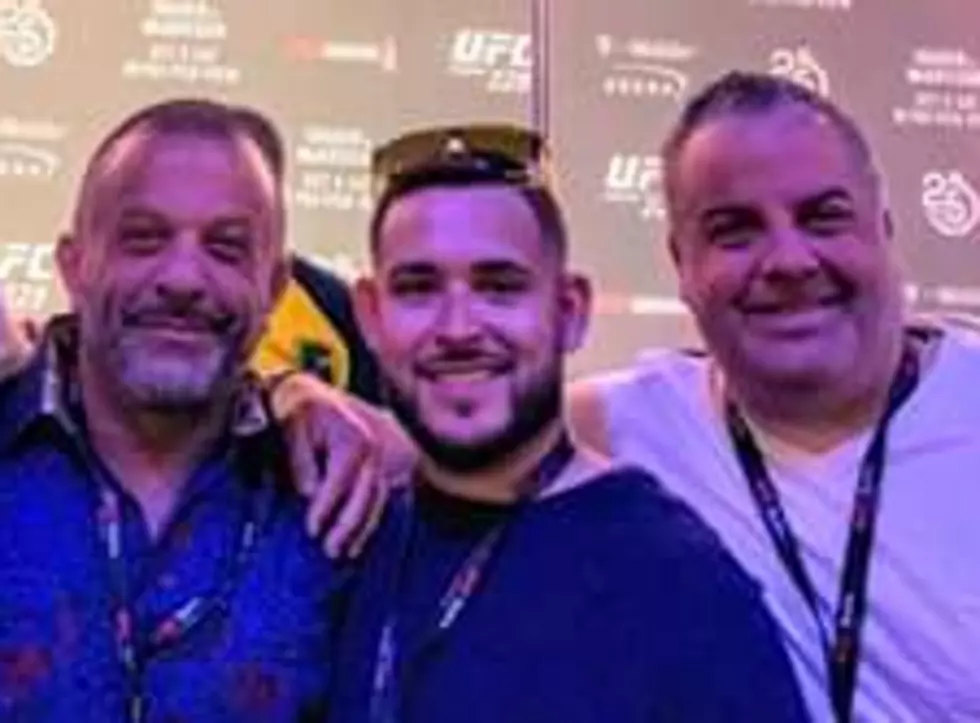 Weitsman Talks About Vegas Trip with Binghamton Mayor
Photo: Adam Weitsman/Facebook
Businessman Adam Weitsman says he invited Binghamton Mayor Richard David on a trip to a UFC title fight in Las Vegas because of their long-time friendship.
Weitsman said he called WNBF Radio's Binghamton Now program in an effort to "help clear anything up" about the trip which included several other friends.
The owner of Owego-based Upstate Shredding said "people have the right to ask" whether he does business with the city or whether he was expecting preferential treatment.
Weitsman said "I don't really do any business with the city of Binghamton." He said he invited the mayor to join the group going to Vegas because they've been good friends for 20 years.
Weitsman recently announced he is planning to develop a sports bar on Hawley Street. He said he won't need any city permits for that project because the property already has been approved for that type of business.
Mayor David said in a statement that the trip was based "on my personal relationship with Adam and not related to my position or any duties in office."
LISTEN to Adam Weitsman discuss the Las Vegas trip on WNBF's Binghamton Now program.

For breaking news and updates on developing stories, follow @BinghamtonNow on Twitter.
More From WNBF News Radio 1290 AM & 92.1 FM