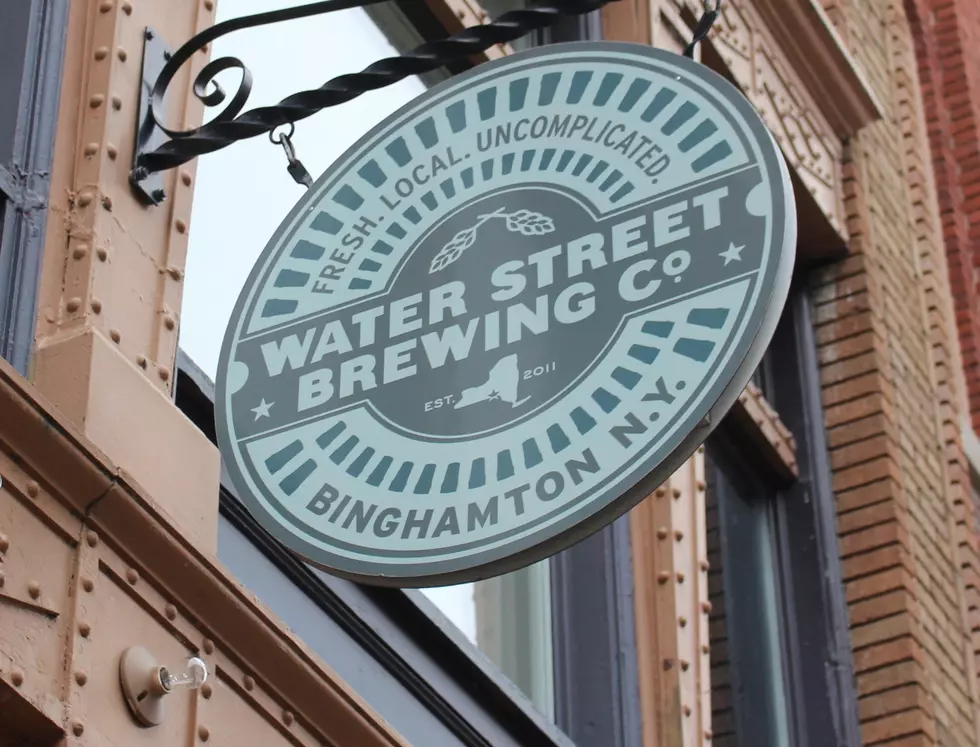 Water Street Brewing Company's Liquor License Suspended
Photo: Bob Joseph/WNBF News (file)
New York state regulators have suspended the liquor license of a Binghamton craft brewery after the business was accused of violating the coronavirus shutdown order.
According to the State Liquor Authority, the Water Street Brewing Company was found operating in violation of Governor Andrew Cuomo's executive order requiring bars to stop on-premises serving.
City police said co-owner Kristin Andrascik and employee Nicholas Hall were arrested after officers found people drinking at the bar inside the business late at night on April 22.
Businesses with liquor licenses are required to allow inspections by police to ensure compliance with the law.
The liquor authority reported when officers asked the owner to enter the establishment, she refused, in violation with the Alcoholic Beverage Control law.
In a news release, the authority said the head brewer was hostile to officers. He allegedly blocked the entrance while a patron shouted profanities at the officers.
The liquor authority on Wednesday charged the business with several violations including failure to comply with the governor's executive orders regarding COVID-19 restrictions. The establishment also was charged with failure to supervise the licensed premises and failure to permit an inspection.
The emergency suspension was ordered at a special meeting of the authority's board on Thursday.
Andrascik has not responded to repeated requests to comment since the action was announced by police.
An online statement posted by Water Street Brewing Company indicated the only people who were inside the business when police showed up were employees who had been working.
For breaking news and updates on developing stories, follow @BinghamtonNow on Twitter.