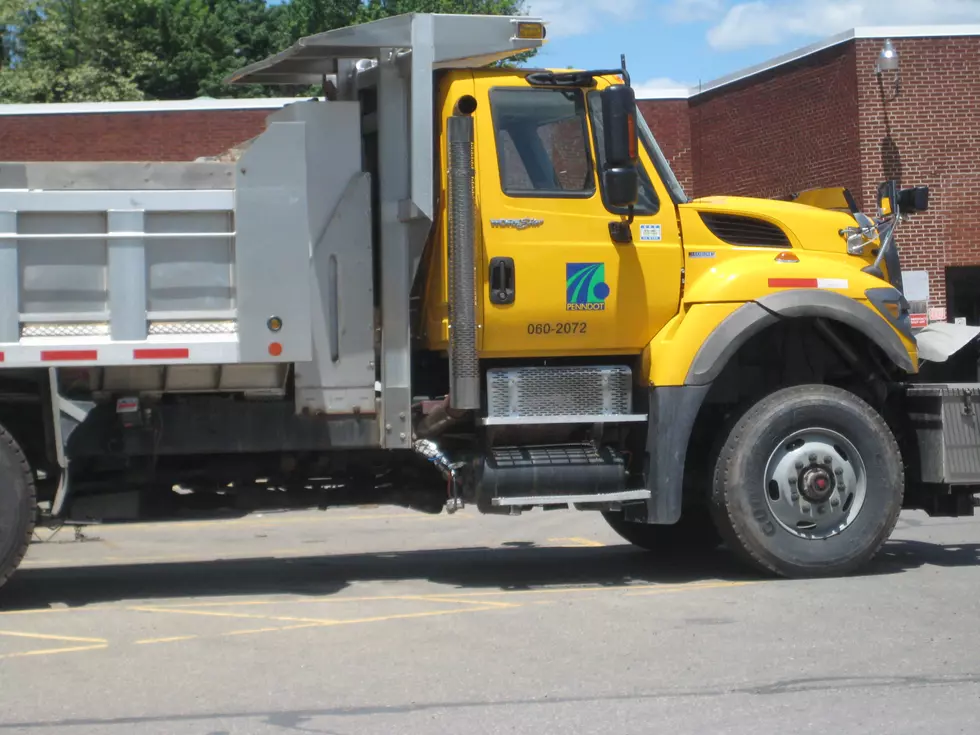 Valentine's Surprise Unappreciated in Northeastern Pennsylvania
Kathy Whyte/ WNBF News
State Police and the Department of Transportation in Northeastern Pennsylvania are hoping for much smoother travel after dozens of crashes closed all the interstates in the region for hours on Valentine's Day
PennDOT Spokesman James May says everything looked fine on the roads at around 2:30 a.m. but then a surprise burst of rain and freezing rain swept through southern Susquehanna and Lackawanna Counties minutes later causing dozens of vehicles to crash.   May says the precipitation pretty much "blindsided" PennDOT and even forecasters.
He recalled the big blizzard that hit in 2008 on Valentines' Day and said at least in that case, officials knew that something was coming.
The interstates including 81 from Lenox to Lackawanna County, I-80 and I-84 were closed to traffic much of the morning with the all-clear reported between 10 and 10:30 a.m.
Amazingly, there were reports of only two injuries in the pileup on I-81 South in Susquehanna County that are not believed to be life-threatening and there were no fatalities.
More From WNBF News Radio 1290 AM & 92.1 FM