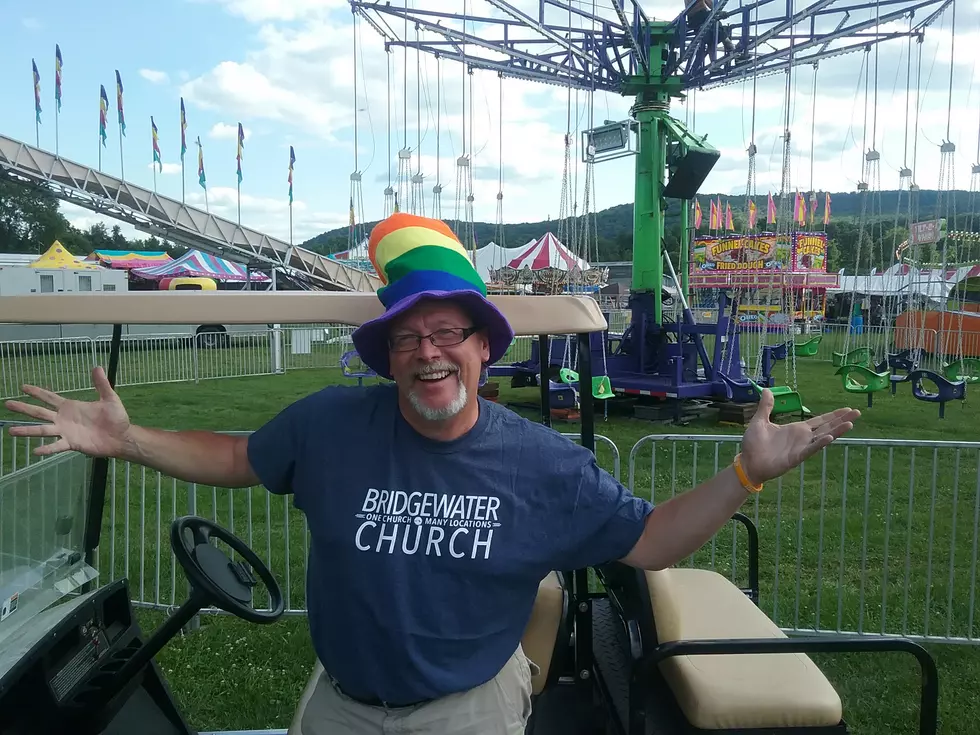 UH OH! The Conklin Fair Is Back But Will Be Missing Two Things
Glenn Pitcher
The Conklin Fair will be celebrating its 51st year this weekend and there will be new attractions, and more rides but one tradition will be absent when they kick everything off on Thursday, July 14th.
The First Responders Parade has been a staple of the Conklin Fair for years. It's a way to bring the community together but because of insurance issues, this traditional kickoff will be postponed this year. They hope to resolve the issue and bring it back in 2023.
Even though there is no parade this year, there will be an opening ceremony on the fair stage on Thursday beginning at 7 p.m. They'll pay tribute to life-long Conklin resident, Sheriff David Harder. He'll be retiring from office at the end of this year.
Conklin Fair Cupcake Baking Contest
Back again this year is the Cupcake Baking Contest for youth and adults. It happens on Saturday, July 16th at the Main Stage beginning at 4 p.m. If you are a baker, then here's your chance to strut your stuff (or cupcakes).
Bring your entry to the stage beginning at 3:45 p.m. with the judging beginning at 4 p.m. After the prizes are awarded, there will the popular cupcake raffle. Go here if you would to see the cupcake criteria and enter this tasty contest.
Also back by popular demand on Saturday is the Ice Cream Eating Contest for kids. All the kids win since they all will enjoy a free sundae. I'm a kid at heart so can I enter?
Missing From The Conklin Fair
One's of you has asked if I'll be driving people from the parking lot to the fairground in a golf cart this year. To the ones of you, I have sad news. Like this year's parade, I'm unable to be there this weekend. Like the parade, I hope to be back in 2023.
The Conklin Fair is located at the Floyd L. Maines Community Center, 942 Conklin Road. The fair runs Thursday and Friday from 5 p.m. to 10 p.m. and Saturday from noon to 11 p.m.
The fair will close with a special aerial light show before the traditional fireworks spectacular at 10 p.m. on Saturday night. Once again no parade on Thursday but there is the opening ceremony for Sheriff David Harder. Go here to see everything at Conklin Fair.
Greater Binghamton Ice Cream Stands
More From WNBF News Radio 1290 AM & 92.1 FM