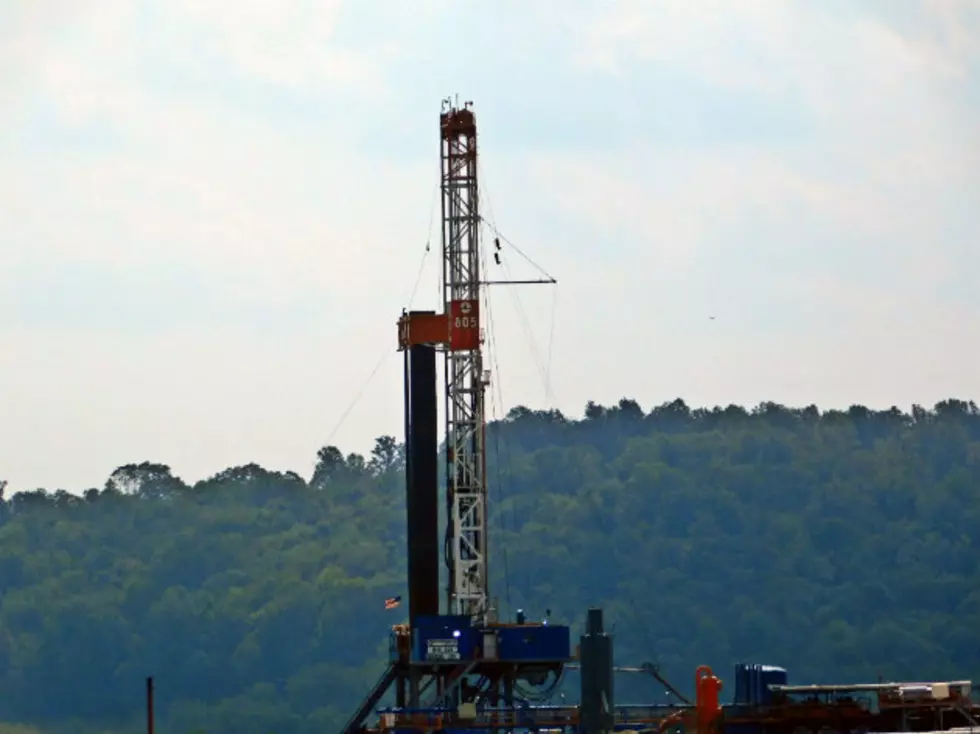 Trump Touts Fracked Gas and Plastics in Western Pa.
Kathy Whyte/ WNBF News [file]
President Donald Trump heads to Western Pennsylvania August 13 to boost the state's natural gas industry with a trip to a petrochemicals complex under construction.
Trump is touring Shell's plant in Monaca, about 40 minutes north of Pittsburgh, that will use abundant natural gas from controversial fracking to manufacture what's becoming just as controversial: plastics.
Political watchers say the Trump camp is trying to build support in manufacturing towns that helped the Republican win the White House in 2016.
According to a report in the Associated Press, the focus on the multi-million dollar Shell construction project is a continued push by the Trump Administration to "increase the economy's dependence on fossil fuels in defiance of increasingly urgent warnings about climate change" while also giving a boost to plastics that is in the midst of seeing a backlash from governments as well as environmentalists.  A number of communities and companies are banning plastics including straws and single-use shopping bags.
Meanwhile, the Beaver County construction, which has an estimated 5,000 workers on the build and is expected to employ up to 600 when it is complete, is predicted by some to become the largest air polluter in Western Pennsylvania.
The AP quotes Shell Spokesman Ray Fisher as saying "as designed, the project will actually help improve the local air shed as it relates to ozone and fine particulates."
More From WNBF News Radio 1290 AM & 92.1 FM