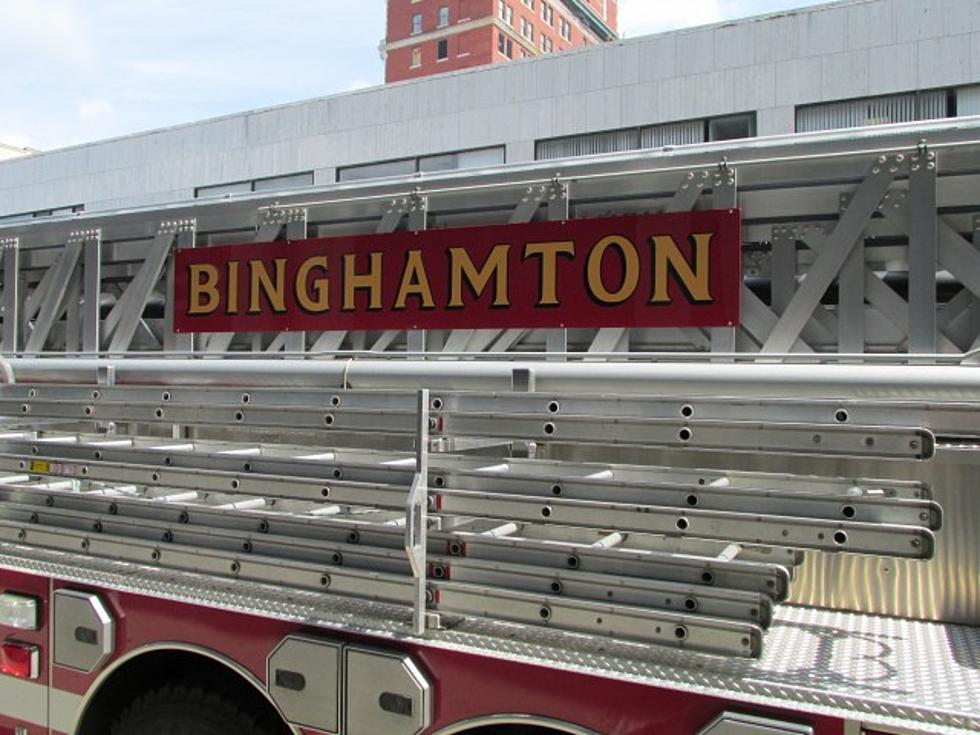 Third Major Fire This Week: This Time on West Side, Binghamton
WNBF News/Roger Neel Photo
For the third time this week, firefighters have been called to a major working structure fire in the region.
Fire was reported at 1:10 a.m. May 14 at what appears to be a two-and-a-half story single-family home at 8 Slauson Avenue, off Clinton Street on the West Side of Binghamton.
An hour-and-a-half into the incident, Binghamton firefighters drew back into defensive mode and reported flames breaking through the roof of the home.
Crews were reportedly putting out hotspots at around 3:30 a.m.
There is no information regarding any possible injuries but the American Red Cross has been contacted for assistance.
Tuesday, May 11, fire destroyed an apartment house on Parsons Avenue, Endicott that left four people injured and six people homeless. That blaze is blamed on food left unattended on the stove.
Wednesday morning, May 12, firefighters from Broome and Susquehanna Counties responded to a four-alarm fire at Marv's Auto Service Center on Route 11 in Great Bend, Pennsylvania, just south of the New York State line.  That business was destroyed by the conflagration. There was no word about injuries. The cause of that fire is under investigation.
LOOK: 15 Discontinued McDonald's Menu Items
More From WNBF News Radio 1290 AM & 92.1 FM