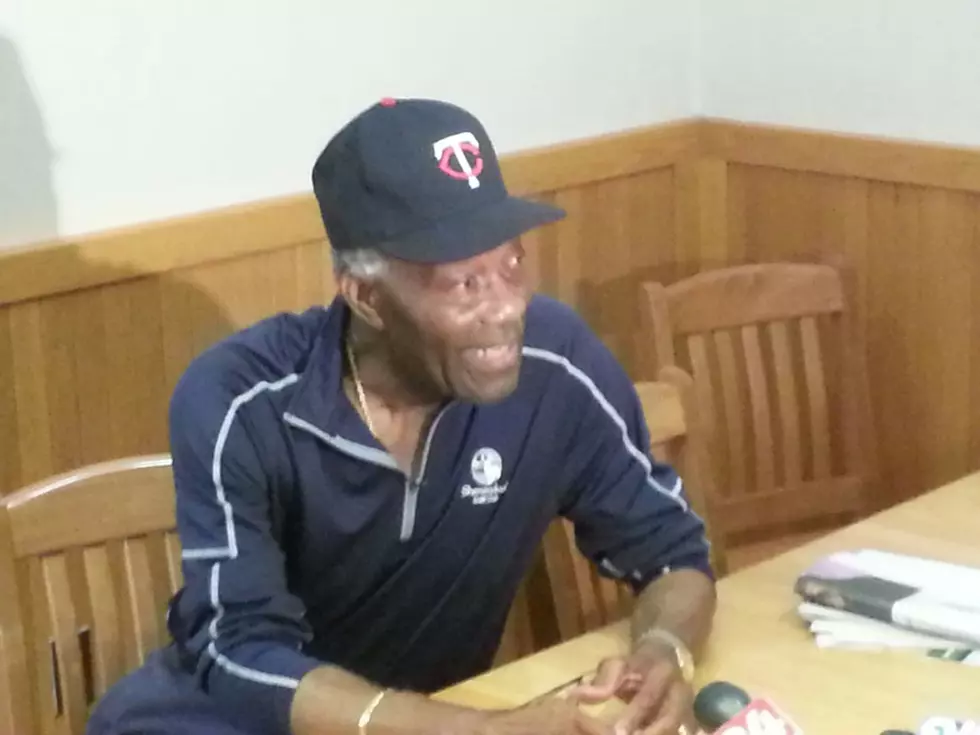 Sports Legend & Friend to the Southern Tier, Mudcat Grant Has Died
WNBF News/Roger Neel Photo
A historic sports figure nationally and in the Twin Tiers region, big supporter of the Greater Binghamton area and friend of local charity, who returned year after year for a celebrity golf tournament in his name, has passed away.
According to MLB.com, Jim "Mudcat" Grant has died at the age of 85.
Grant played with the Binghamton Triplets and was a member of the Black Aces, an elite group of Black baseball pitchers who won at least 20 games in a single season, being the first pitcher in the American League to reach that milestone.
The annual Jim "Mudcat" Grant golf tournament in the Southern Tier, started in 2002, has raised tens of thousands of dollars a year for local charities benefitting children, families and veterans. Every year the Community Hunger Outreach Warehouse (CHOW), Urban League, Boys and Girls Club and Catholic Charities have benefitted along with supporting programs to combat homelessness among veterans.
Grant was always the ultimate gentleman and never complained about the racism he endured as a member of the Negro League and even in the American League through the 1950s and 60s. He often spoke to school children using his story as inspiration, proving that you can overcome any obstacle if you commit yourself. He played his last season of professional baseball in 1971.
Grant never forgot his brief time with the Triplets and hosted the annual golf tournament at the Links at Hiawatha Landing. This year's tournament is to be the 20th anniversary contest and is scheduled for September 2.
18 Greatest Binghamton Mets
More From WNBF News Radio 1290 AM & 92.1 FM