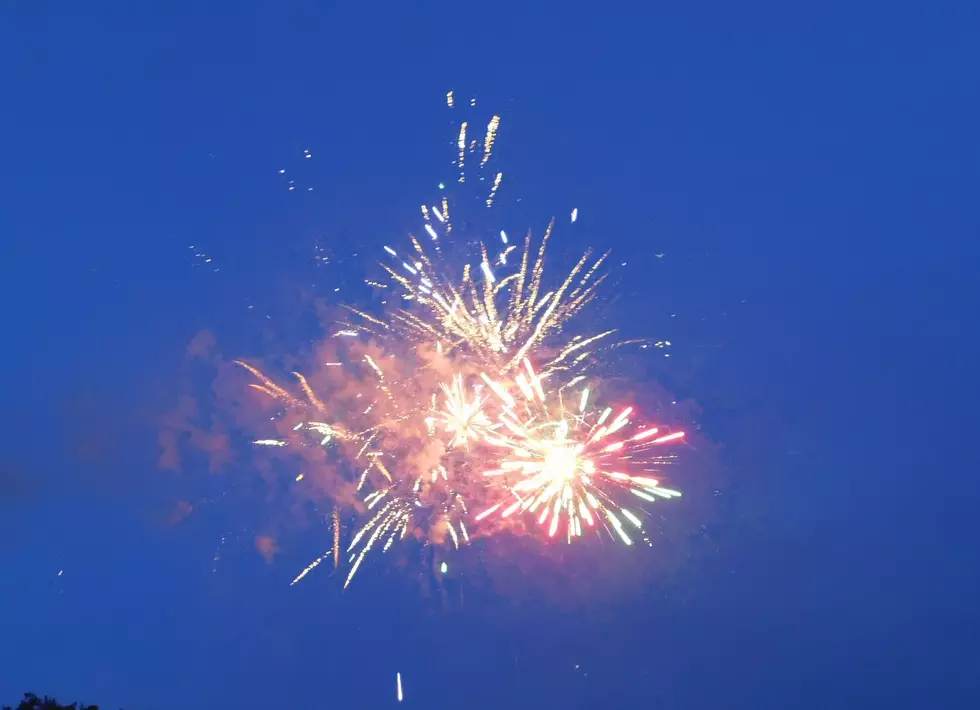 Southern Tier Fireworks Complaints Down
Kathy Whyte/ WNBF News
Area law enforcement agencies are reporting a few complaints about fireworks overnight but not as many as in the less than ten years since New York allowed the use of some devices including sparklers.
Rockets that shoot into the air are still illegal and municipalities can choose to ban fireworks but agencies this morning reported no incidents of people being cited for illegal devices well into the overnight and early morning hours.
There were no reports of injuries or fires around the Twin Tiers.
Authorities say they found the celebrating lasted much later than they anticipated with large blasts and a brief areal display reported in the general vicinity of the Binghamton University Vestal campus shortly before 1:30 in the morning.
In 2014 small fireworks were made legal in New York including sparklers and displays that sit on the ground and shoot sparks. Party poppers are allowed but the state still bans larger explosives and devices that fly into the air like popular bottle rockets.
The legalization of fireworks sales in New York has also meant the appearance of roadside tents selling incendiary devices like one that appeared over the past few weeks on the Vestal Parkway near four corners.
According to New York State law: "Sales of sparkling devices by certified permanent and specialty retailers can only occur from June 1 to July 5 and December 26 to January 2.  All other types of consumer fireworks, including firecrackers, bottle rockets, Roman candles, spinners and aerial devices remain illegal statewide."
Last Wednesday, June 29, Binghamton Mayor Jared Kraham announced City Police had been directed to crack down on illegal fireworks.  Last night city police reported no tickets written and no arrests.
Re-Live Your Childhood Memories at This Enchanting Park in the Adirondacks
These Are 22 of the All-Time Most Romantic Country Songs
More From WNBF News Radio 1290 AM & 92.1 FM