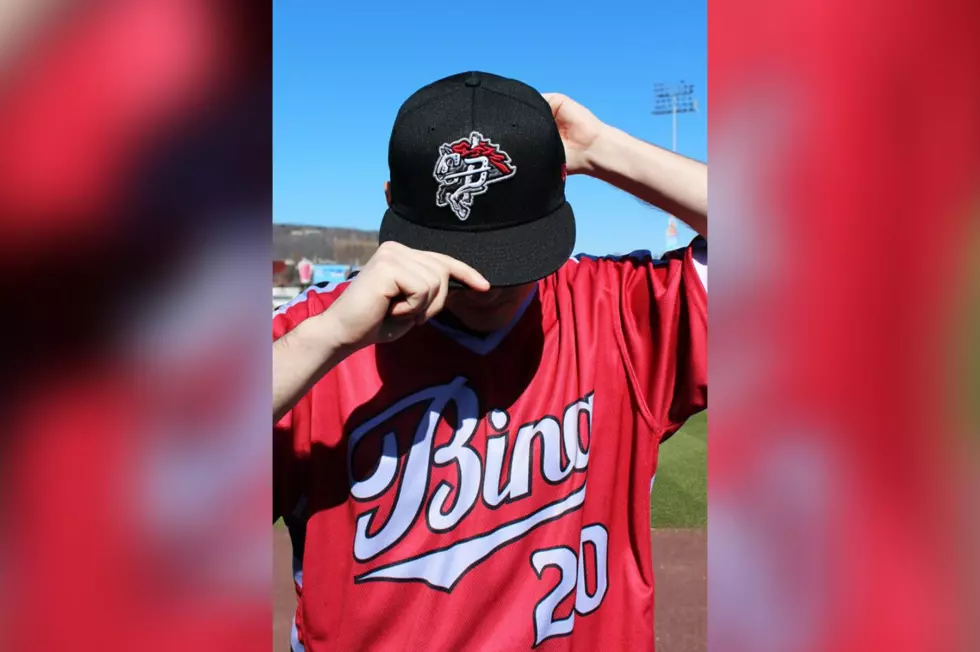 Rumble Ponies Get New Threads For Upcoming Season
Credit: Binghamton Rumble Ponies via Twitter
If you're planning on hitting up NYSEG Stadium this spring and summer, you have a pretty good chance of catching a new look for the team.
According to Rumble Ponies Assistant General Manager John Bayne, the new uniform will replace the white alternate "New York" uniform and red "NY" cap that went along with it. This means that the team will have a white, gray, blue, and red option. Makes sense, since before there were two white uniforms that were mostly the same.
The new uniform has a few unique elements that we can see so far:
Black cap with a brand-new alternate logo, featuring both the Rumble Pony and the letter "B"
It's red (obviously)
Script "Bing" on the front
Off-centered numbering
So the verdict? Incomplete. Honestly, I need to see the complete uniform before I have my mind set, since the pants are not visible in the picture the team tweeted.
As far as the uniform itself goes, I love it and I think it will look great in action.
Personally I'm not the biggest fan of the new hat. The new logo seems a bit busy for my liking. The black hat seems to not match, but who knows? Once we see the entire look, it may end up working fine. Now if they would take the normal navy blue Rumble Ponies cap and pair it with the red uniform... that would be sweet.
More From WNBF News Radio 1290 AM & 92.1 FM