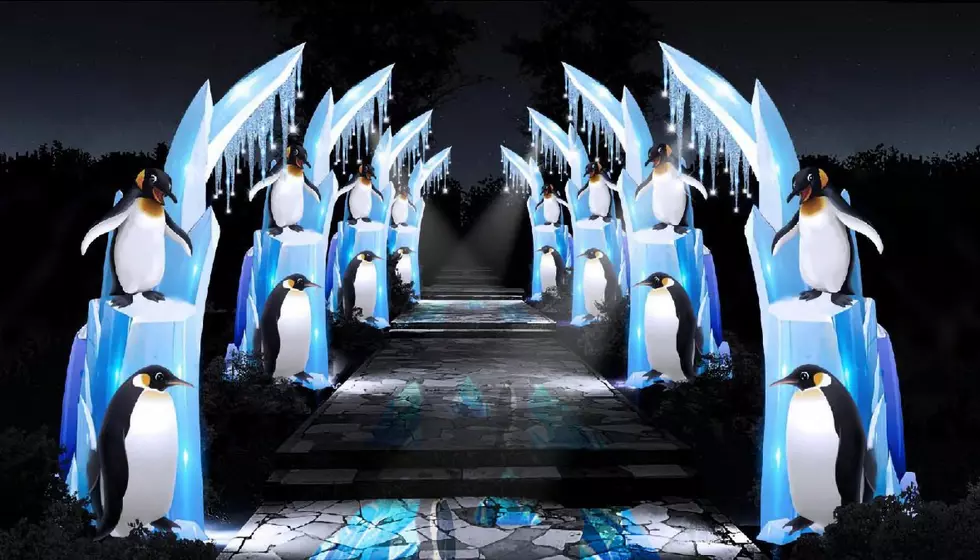 Ross Park Zoo Announces Illumination for Conservation Lantern Festival
Credit: Ross Park Zoo
The Ross Park Zoo has officially announced their Illumination for Conservation Lantern Festival in an effort to draw attention to the zoo's conservation efforts.
The event will feature more than 40 nature-inspired lantern sculptures and begins on August 3rd and run through October 16th. In addition to highlighting Ross Park Zoo's conservation efforts, a portion of the proceeds will be donated to three conservation partners, the American Wolf Foundation, the Red Panda Network, and the Southern African Foundation for the Conservation of Coastal Birds.
In their press release, Executive Director of Ross Park Zoo Phillip Ginter stated "They say a picture is worth a thousand words but neither a picture nor a thousand words capture the awe of these breathtaking lanterns. We're excited to bring this event to our region as the exclusive partner with Tianyu Culture and look forward to adding to other community events taking place this summer and fall right here in Broome County."
Ginter also noted that "These are incredible sculptures so, unlike other light shows, you can visit the zoo during the day and they just pop."
Ross Park Zoo is a staple of the Binghamton community, opening in 1875 and has become a beacon for conservation efforts and public education in the area. It currently houses a variety of unique animals, including a red wolf, black howler monkey, snow leopard and red panda. The Ross Park Zoo also works with other zoos on Species Survival Plans, designed to breed and properly maintain species of animals that may otherwise be in danger of extinction.
11 Things That Scream Upstate New York
If you need to know anything about Upstate New York, know that its culture and tradition is distinct from the rest of the state.
Some things just make you sit back and say "wow, this is SO Upstate New York..."
9 Upstate New York Oddities
Upstate New York; a place filled with nature, culture, community, and of course, a few oddities and roadside attractions thrown in as well.
What's fun about a completely normal, cookie-cutter place? Nothing.
Bringing the odd, confusing, and fun, here are 9 Upstate New York Oddities!
More From WNBF News Radio 1290 AM & 92.1 FM