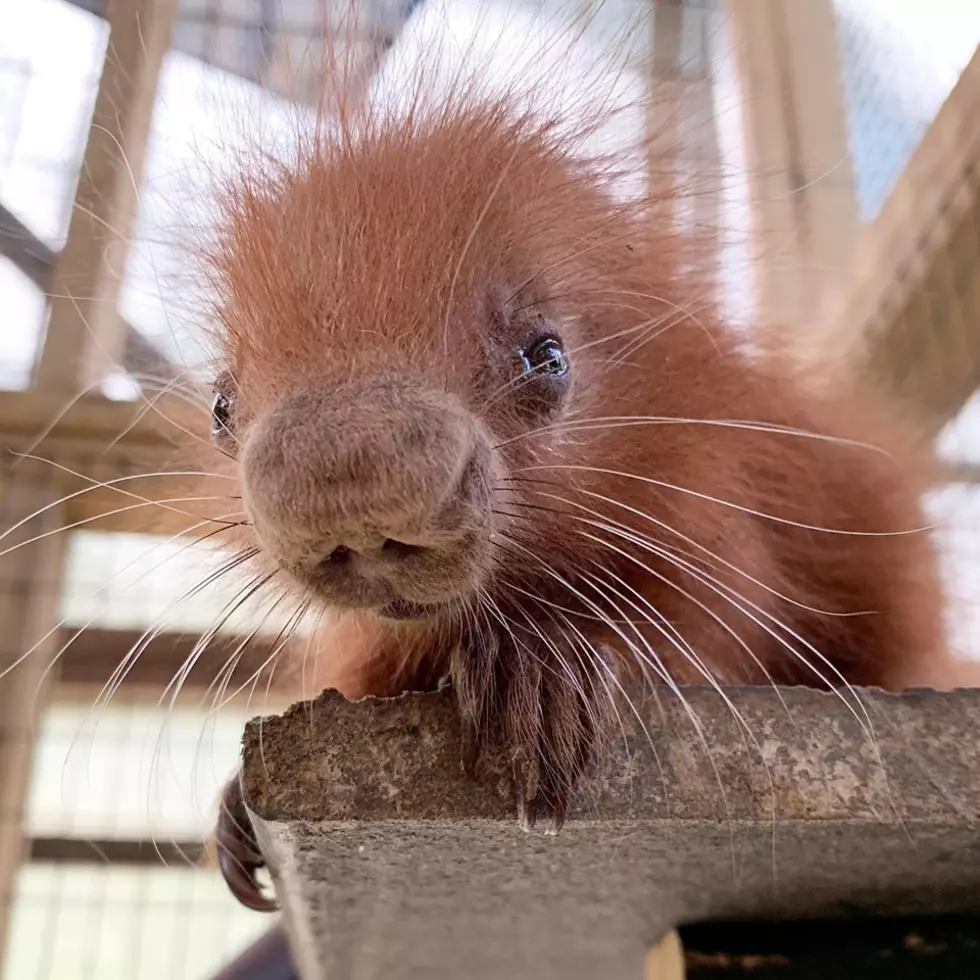 Ross Park Welcomes New Species Survival Plan Baby Porcupine
Ross Park Zoo Prehensile-tailed porcupine baby
The species survival program at Binghamton's zoo is reporting another success with the birth of a threatened animal in the last couple of weeks.
A baby Prehensile-tailed porcupine was born at Ross Park on August 21.  Parents, Zoey and Mattie have successfully had four other porcupettes at the zoo in the past, helping efforts to save their threatened species.
Prehensile-tailed porcupines are native to South America and face survival challenges in the wild due to shrinking habitat.
Ross Park will have a naming contest for the baby in the next few weeks.  The sex of the porcupette will be determined using DNA samples.
Meanwhile, Binghamton's zoo, which was built in 1875, is staring its fall fundraising campaign highlighting the Species Survival Plan animals.
More From WNBF News Radio 1290 AM & 92.1 FM