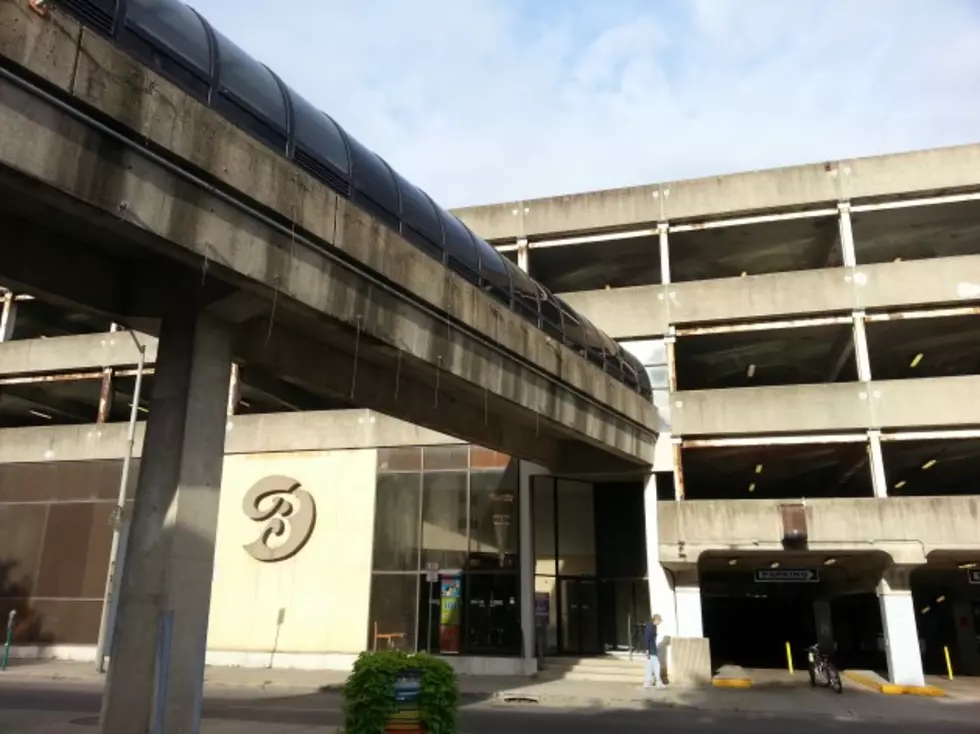 Repairs Close Part of Another Binghamton Garage
Bob Joseph/WNBF News
Hundreds of parking spaces in another city-owned garage in downtown Binghamton are out of service while repair work is underway.
Several levels of the northern half of the Water Street ramp near the Boscov's department store are off-limits to vehicle owners while crews are addressing structural and cosmetic issues.
Mayor Richard David said the partial closure will continue until the repairs are completed. He said the garage is expected to open "in a few weeks, if not sooner."
In response to concerns expressed by a garage user, David said steps might be considered to improve signage to make it easier to utilize the facility.
The hundreds of spaces inaccessible due to repair work in the Water Street garage are in addition to the 220 spaces taken out of service in June when the city closed the upper levels of the Collier Street ramp.
The mayor noted the city is working to develop parking options that might be utilized when the rest of the Collier Street garage is shut down.
David said there have been suggestions that the baseball stadium parking lot on Henry Street could be used.
The mayor said it's possible the stadium lot might be utilized by government employees who work downtown.
For breaking news and updates on developing stories, follow @BinghamtonNow on Twitter.