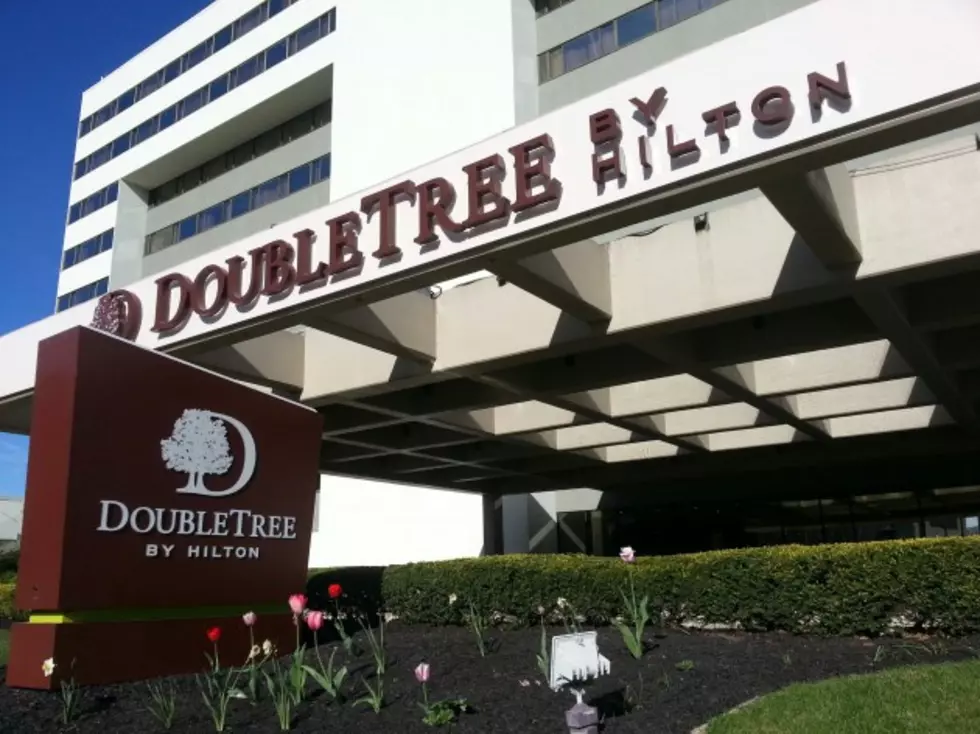 Renovated Binghamton Hotel Opens As DoubleTree
Bob Joseph/WNBF News
The Binghamton Riverwalk Hotel and Conference Center today opened as a DoubleTree by Hilton.
The 207-room Water Street property was acquired in late 2010 by Alfred Weissman Real Estate of Westchester County.
The hotel underwent a multi-million dollar upgrade project that was delayed by about a year when the building sustained significant damage in the September 2011 flood.
Alfred Weissman and his son, Alan Weissman, praised hotel employees and local residents for their work in helping the business and the community recover after the flood.
Speaking on WNBF Radio's Binghamton Now program, Alfred Weissman said he viewed the city as providing an "opportunity" for new development.
The real estate company already was working to develop a student housing project in the former HSBC Bank Building on Hawley Street when the city's economic development officials pitched the idea of acquiring the hotel.
The father and son team expressed optimism about the future of downtown Binghamton. While they're considering other projects in the city, they say there's nothing to announce at this time.
More From WNBF News Radio 1290 AM & 92.1 FM