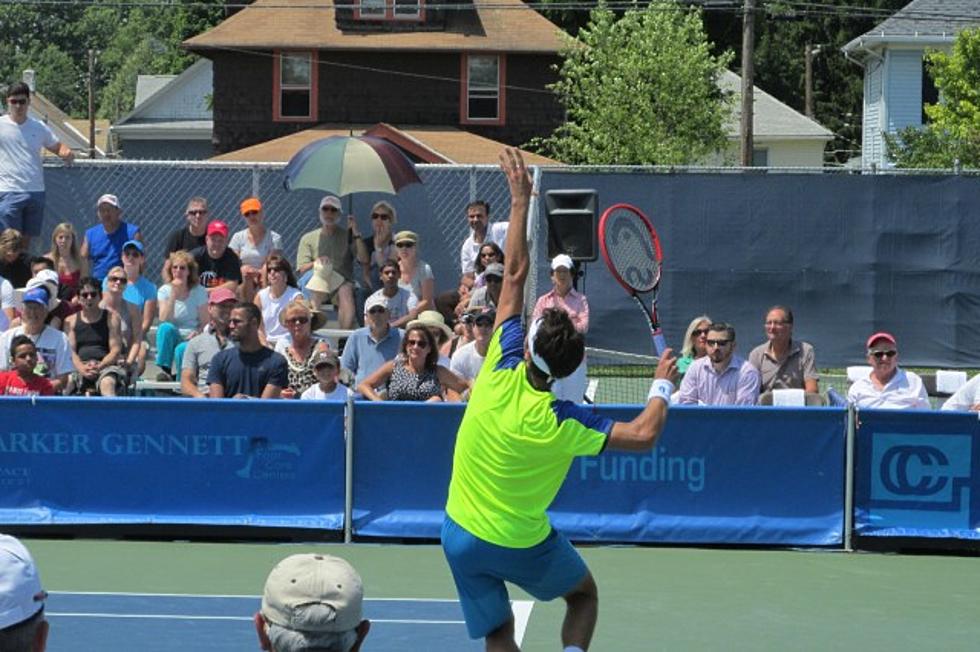 Pro Tennis Tournament at Recreation Park Sunk by COVID Again
WNBF News/Roger Neel Photo
Organizers of the annual Levine, Goulden and Thompson Tennis Challenger tournament say the event will not be held in Binghamton in 2022 due to ongoing COVID protocols.
In a letter sent to Binghamton Mayor Jared Kraham's office by Tennis Charities of Binghamton, In on May 13, LGT board member, Howard M. Rittberg writes it was hoped with the new courts at Recreation Park and "the elimination of the Covid 19 pandemic", the LGT Tennis Challenger would be able to return this year to Binghamton's west side. "Unfortunately, the Covid 19 pandemic has continued and as a result, the USTA has prepared at 25-30 page booklet on Covid protocols we would be required to follow."
He goes on to say, following those protocols would require two or three full-time people just to monitor the protocols for players, coaches, officials, ball-kids and all others involved in putting on the Challenger. In addition, many of the players are international with a whole other set of COVID regulations, especially when it comes to travel.
Rittberg says many volunteers have expressed their concerns about following the protocols and some other key staff members have retired.
According to the letter, LGT Challenger organizers have informed the USTA the planned 2023 date for the Binghamton tournament remains intact with the intentions of bringing the event back next year.
The annual professional sporting event puts a large amount of attention to the region from the international sports world and many of the past champions have risen through the ranks of pro. tennis.  The tournament also draws hundreds of local spectators for days of high-caliber tennis and a carnival atmosphere to the west side neighborhood, not to mention the revenue generated for the local economy through dining, hotels and shopping.
Professional Tennis at Rec Park
Maine Endwell Little League World Series Champions
John DalyCraziest Pant Styles From The DSGO and More
More From WNBF News Radio 1290 AM & 92.1 FM