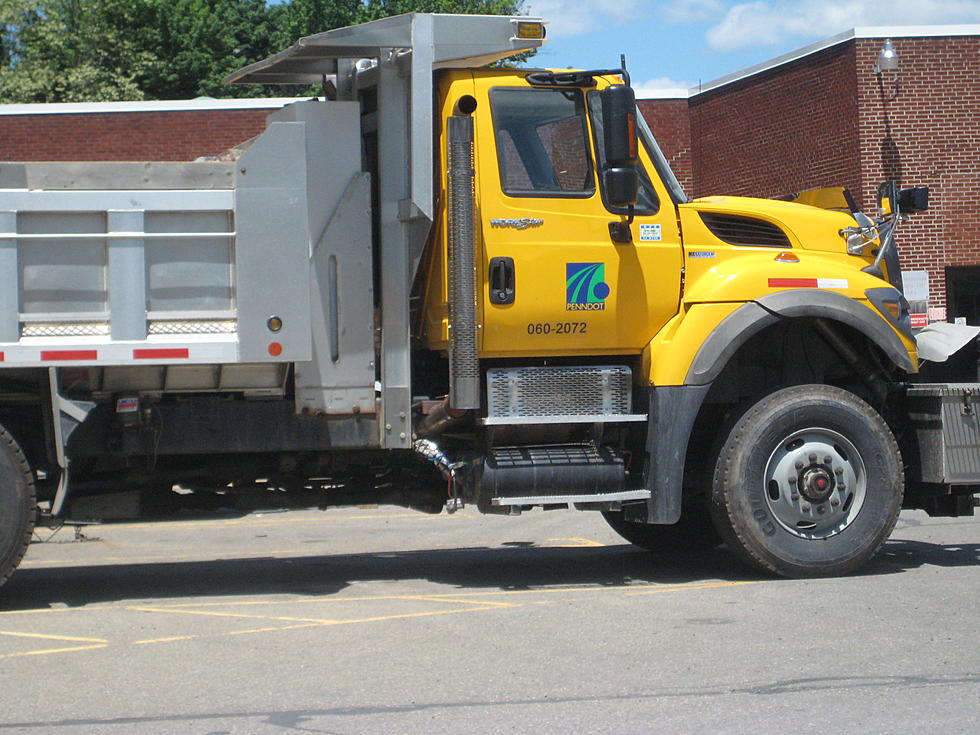 Pennsylvania Detours Traffic Through 3 Counties Due to Unstable Bank
Kathy Whyte/ WNBF News
Part of Northeastern Pennsylvania is continuing to have problems with unstable embankments along roadways.
Less than a year after a landslide closed a portion of Route 414 in Leroy Township, another Bradford County road is closed due to embankment failure. The Pennsylvania Department of Transportation says Route 1014 (Marbaker Road) between Route 367 in Tuscarora Township and Route 3002 in Susquehanna County is closed while PennDOT assesses the situation.
A long-term detour is using Route 367 to Route 6 just east of Laceyville in Wyoming County, Route 6 to Dolittle Hill Road and Dolittle Hill Road to Route 3002 in Susquehanna County.
Last year, a summer full of rain and weakened soil from previous flooding destabilized the embankment along Route 414 in Leroy Township resulting in what PennDOT called at the time "an active landslide" at the intersection with Jennings Road.  The work on that situation was put to bid last September but bad weather through the fall and winter further delayed the fixing of the embankment and officials had announced that road was closed with lengthy detours in November.
There is no word on how long authorities anticipate the detour on Marbaker Road is going to have to be in place.
More From WNBF News Radio 1290 AM & 92.1 FM